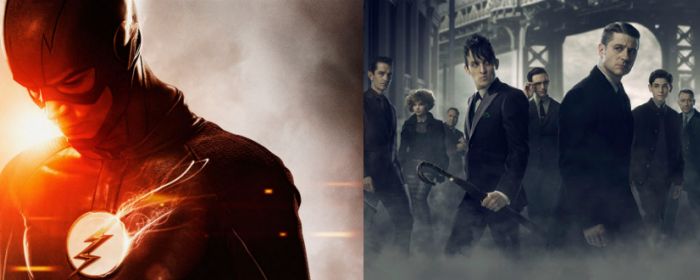 New Characters Coming To Season 3 Of Gotham And The Flash
Both TV shows Gotham and The Flash wrapped up in the last few weeks, and have left fans hunting for spoilers for the newest season. They will both be entering their third seasons this autumn. TVLine gave some information on the new characters we will be expecting to see added to the shows.
For Gotham, both TVLine and the show's official site confirm that they will be introducing the journalist Vicki Vale into the series. In the DC universe, Vale is known for having a relationship with Bruce Wayne. However, since they are casting Vale as a woman in her twenties, far older than the young Batman, it is highly unlikely we will see a relationship between the two any time soon. It will be interesting to see what kind of role she will play in the coming season.
As for The Flash, they have not confirmed much only that they are casting a "major recurring character". While we have no idea who this recurring character might be, they are described as being "Barry's slightly older, slightly geekier contemporary, a guy who is as smart as he is intuitive. As such, this newcomer doesn't buy Barry's nice guy routine and sets out to learn what he's hiding – all while concealing some secrets of his own". Whether this Barry-like character will be friend or foe, is as of yet unknown. Fans are hoping to see Mirror Master introduced to the show.
Tom Cavanagh, who plays Harrison Wells, was also confirmed as a series regular a few weeks ago and there has been no further news on what role he will play in the new season. According to EW, "details on next season are being kept tightly under wraps". However, they did hint that at a return to the original Earth-1 Harrison Wells, if the show moves forwards with the Flashpoint series.
Needless to say, we will all be looking forward to more news on the new seasons of Gotham and The Flash!
Doing a little of this, a little of that. If you see me holding a camera, run!