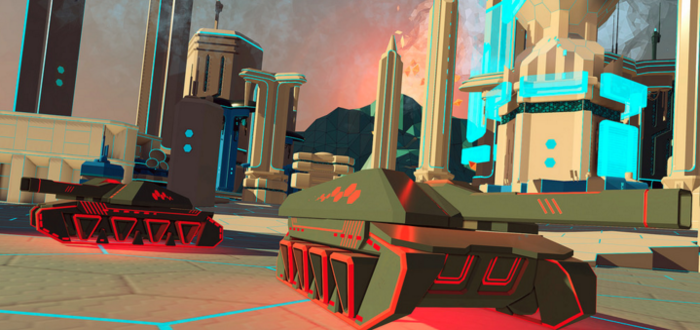 British developer Rebellion has released a trailer for the new Battlezone game they're working on and it appears to focus completely around a virtual-reality experience.
https://www.youtube.com/watch?v=eV-hSL_L-PM
Footage has already surfaced of people playing the game with a controller and a VR headset, so we know for a fact it won't be an on-the-rails experience much like a lot of other VR-centric games we've seen so far. No release date has been given yet, however it will be developed for both PlayStation VR and Oculus with the former getting it first.
I've got to say it looks pretty slick from the trailers and footage I've seen and I'm already a VR convert. Whether this will be the game to sell me on investing real money into a headset will fall down to how much Sony is going to charge for their own device. Andrew House of Sony has stated that it will cost the price of a console, so it seems to be an already steep asking price for something few of us are sure will catch on.
While I'm sold on the dream of virtual-reality, my wallet unfortunately isn't quite yet.