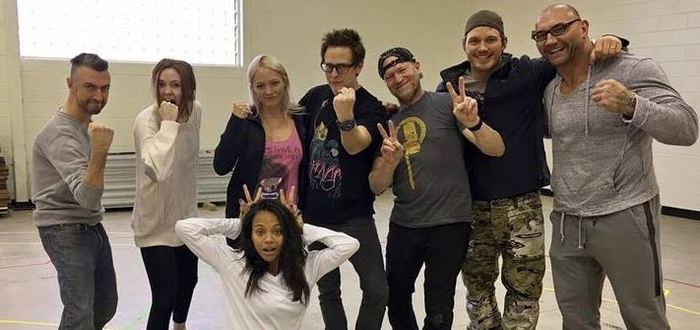 Guardians Of The Galaxy Director Shares Cast Photo
Guardians of the Galaxy Vol 2 director, James Gunn, has shared a new cast photo featuring all of our favourites out of character including Chris Pratt, Zoe Saldana, Michael Rooker, Dave Bautista and Sean Gunn. 
The highly anticipated sequel is currently in the middle of shooting and Gunn, who is known for sharing set photos, wants to keep fans as involved as he can.
The photo was accompanied by the text: "High on believing. The Guardians of the Galaxy and frenemies."
The blonde woman in the picture is newcomer Pom Klementieff, who will be playing Mantis.
Guardians of the Galaxy Vol 2 will release on May 5 2017.