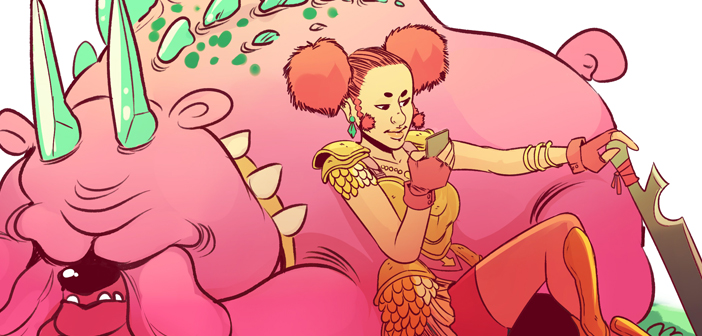 Gallery: The Art Of Triona Farrell
I've decided that whenever I get a chance to do a gallery for the Arcade I've decided that I'm going to use it to show you deadly readers the amazing work coming from the artists in our country!
First up is the work of Triona Farrell.
I actually stumbled on Triona's work when a friend picked something up from her at a Convention. I can't boast to owning a print myself but I can tell you a little bit more about her work. Working as a freelance artist, Farrell has built quite a name for herself having worked as artist on SuperHero Helpdesk, worked with publishing company Lightning Strike not to mention her own webcomic, Azure Capricorn.
For more information make sure to follow Triona and her work in the links below:
Twitter
Official Website
Tumblr
Editor-in-Chief, part-time super villain and hoarder of cats. If you can't find me writing, I'm probably in the kitchen!