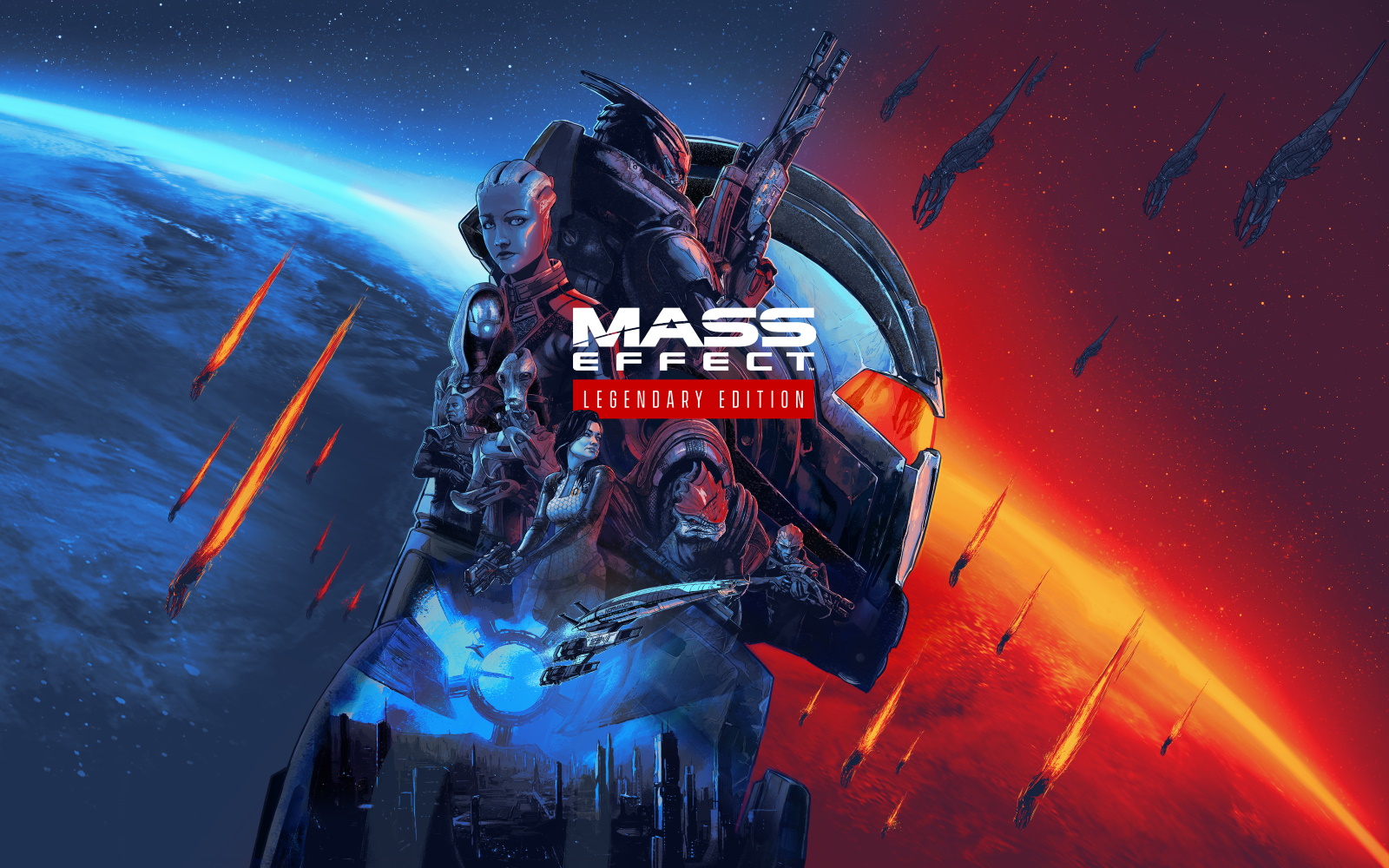 Explore Mass Effect: Legendary Edition Trilogy On May 14th
Prepare to delve into the world of Mass Effect and experience it like never before. The critically acclaimed series will be coming to PC, PS4 and Xbox One on May 14th 2021.
Mass Effect: Legendary Edition contains the single-player content for the original trilogy. It will also include 40+ DLC story content, weapons and armour packs from Mass Effect, Mass Effect 2, and Mass Effect 3 and will allow players to relive the legend of Commander Shepard in 4K Ultra HD with HDR. There will however, be no multiplayer included in the package.
Visual Updates, UI & Gameplay Improvements
The Mass Effect: Legendary Edition will deliver an enhanced visual experience featuring remastered character models and tens of thousands of up-ressed textures. With improvements to shaders and VFX, updated lighting and improved dynamic shadows, volumetrics and depth-of-field add a new level of immersion across the trilogy. Pre-rendered cinematics have also been enhanced.
The original Mass Effect game will feature comprehensive world-building enhancements, as well as updated interfaces, UI and a variety of quality of life improvements. In addition, combat and exploration are modernised through improved aiming, squad controls and behavior, Mako handling and cameras.
The jungles of Virmire have never looked better. Take a peek at #MassEffect Legendary Edition compared to the original. pic.twitter.com/fWZLYJIbHY

— Mass Effect (@masseffect) February 3, 2021
Comparison Screenshots
Here are just a couple of comparison images, but more can be views on the Mass Effect website.
Character Creation
The remaster features unified character creation options that persists across all three titles and is complete with an improved and expanded selection of hair, makeup and skin tone options.
Furthermore, the female Shepard model that appeared in Mass Effect 3, is now the default look for the character across the trilogy. Femshep actress Jennifer Hale, was overjoyed in seeing the look fully incorporated and showcased in the trailer. The final default design of Femshep, was only finalised in the third iteration of the series, but is now unified throughout the trilogy for the first time.
not gonna hide it, this is pretty damn cool@masseffect @bioware #N7
❤️💪🏼🙏🏼 https://t.co/5Ar4shnkxN pic.twitter.com/9qH6IvEHpn

— Jennifer Hale (@jhaletweets) February 3, 2021
Included DLC
There will be over 40 pieces of content available, from the previous DLC drops for the titles. One piece of DLC that will not be included, is the Pinnacle Station, an add-on for the first Mass Effect. In an interview between Game Informer and game director Mac Walters, it was revealed the piece of content's source code had been corrupted. It was originally outsourced to Demiurge, but despite contact that team, they were unable to get the necessary working version. To include the lost DLC, the team would have had to have been made from the ground-up, but would of taken six months. Walters stated:
I wish we could do it. Honestly, just because this is meant to be everything that the team ever created, brought together again – all the single-player content. And so, leaving it all on the cutting-room floor, it was heartbreaking.
Whether your returning to series or it will be your first quest on the Normandy, Mass Effect: Legendary Edition is looking like a fantastic remaster of the beloved trilogy. 
It is available now for pre-order on PC via Origin and Steam, PlayStation 4 and Xbox One with forward compatibility on PlayStation 5 and Xbox Series X|S. Mass Effect: Legendary Edition will be available from May 14th 2021.