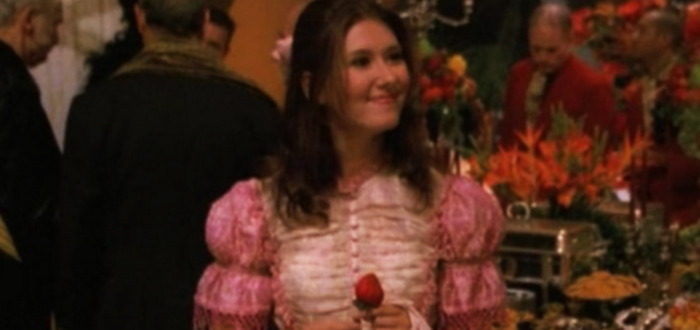 Style Saturday: Bonus Round – Shiny Eyes
Around this time last year I was picking out looks for the more lavish Christmas/New Year's do!
Taking a look back at the outfit and in particular I'm referring to Kaylee's inspired look, this may not seem the most ideal make-up look to go with as it is quite striking.
Last year's dress was also very eyecatching and you don't want too much going on, remember you should direct the eye to one area and allow your captive admirers to take the whole ensemble in as one piece.
For my eyeshadows I chose two pinks, one matte and one shimmerr and a shimmery white to help blend and highlight the overall look. Kaylee's dress is still one of my favourite things from the show, even when she was sneered at for how she appeared, she held her own, frills and all.
Clearly mimicking her Inara's look, Kaylee opts for a doubled wing eyeliner look, I hate applying eyeliner at the best of time. To help I used a pencil eyeliner to plot my liquid eyeliner path and filled it in.
Lastly I trimmed some false eyelashes before applying a thin sweep of mascara to both the bottom and top lashes. The eyelashes become instantly volumised and held pull some of the brightness out of the pink eyeshadows.
Editor-in-Chief, part-time super villain and hoarder of cats. If you can't find me writing, I'm probably in the kitchen!