Style Saturday – Christmas Party Pretties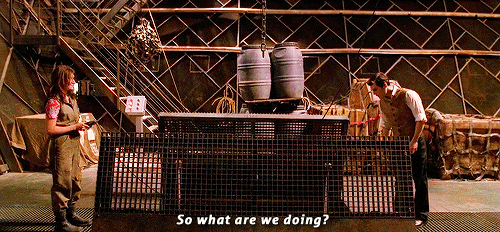 Tis the season to get decked out and impress your work colleagues with those dance moves, karaoke ballad and remind your bosses why they hired you in the first place. My work Christmas party is around the corner and the initial dread of what to wear, what not to do and what conversation topics were safe but not relevant to work… because everyone hates that colleague who brings the office to the party!
This week I shared a short clip of Stephen Byrne's project 'The Animated Adventures of Firefly' and it got me thinking about a few other Firefly characters, in particular Simon and Kaylee. Both stand out from their crew, Kaylee brightens her dreary and greasy mechanic jumpsuit with colourful tops while Simon attempts to retain a part of his old life with his smart and tidy appearance. Who better to take some inspiration from for this week's Style Saturday!
Kaylee Frye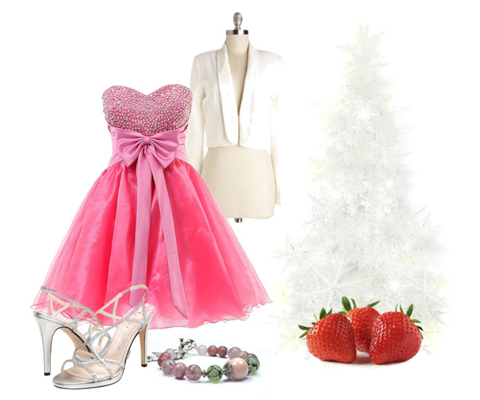 In the episode 'Shindig', Kaylee escorts Mal to a fancy party, decked out in his finest wears Kaylee was not one to be outshone by her captain. The famous pink puffy dress that Kaylee wore melted hearts in fans and I wanted to bring that out in this cocktail party ensemble. The cocktail dress is the centre of attention in this outfit, with sleek silver heels and simple charm bracelet act as perfect accessories. The white jacket is optional but with the time of the year, essential!
Cocktail Dress – €80 Shoes – €32 Charm Bracelet – €27 Jacket – €32
With the jacket optional, you can swap out it for something you might already have it home and stash it in the cloakroom before anyone sees it! You don't want to go too pink because of the cocktail dress but you can always find simpler jewellery in your own/friend's collection.
Total: €171
Simon Tam
I took the basis of a Simon outfit, smart pants, tidy shirt and simple waistcoat as inspiration for this outfit. While Simon usually wears a necktie , I've swapped it out with a soft gold bowtie – tis the Season! THE SEASON! Now for the shoes, this is a personal preference but I hate wearing formal shoes, they are not comfortable so I splashed out for a new pair of converse to complete the outfit. Depending on where your work party is held you may have to forego comfort and smarten your feet attire – if you are going for comfort and style then make sure you're wearing clean/new cons … not those ones you wear EVERYWHERE!
Shirt – €25 Waistcoat – €63 Pants – €26 Converse – €36 Bowtie – €28
Total: €178
Waistcoats are a plenty these days so you might be able to pick one up that's a little cheaper than the one picture – remember though to keep it simple! You don't want it to clash with that snazzy bowtie!
Editor-in-Chief, part-time super villain and hoarder of cats. If you can't find me writing, I'm probably in the kitchen!