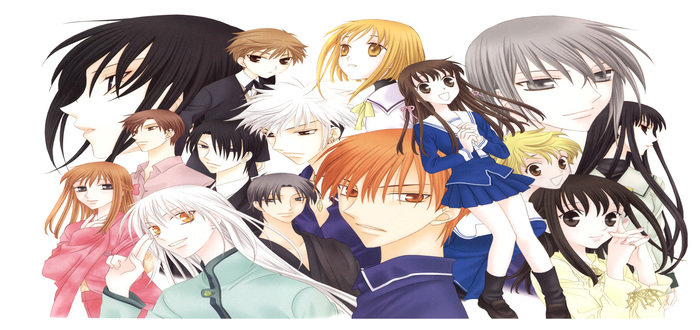 Fruits Basket And Two Other Titles Licenced By Yen Press
Manga fans can rejoice this week with the knowledge that Yen Press have announced that they will licence the fan favourite manga Fruits Basket by Natsuki Takaya as well as two more of her titles, Liselotte & Witch's Forest and Twinkle Stars. This will be the first publication for both books in the West.
The Fruits Basket manga was originally published by Tokyopop between 2004 and 2009. All 23 volumes will be released with 12 updated volumes based on the recently released collector's editions. The first volume is slated for release in June 2016 with each volume to follow every month so we can relive the adventures of Tohru and the Sohma family once again. Check out our Reread of the series here.
What is very exciting for anime fans is the fact that, with this announcement, we will be seeing two new series from
Natsuki Takaya. Liselotte & Witch's Forest is her most recent series and was launched back in 2011 in Hakusensha's Hana to Yune. The first volume of Liselotte & Witch's Forest is set for release in July 2016 with Yen Press describing it as:
In Liselotte & Witch's Forest, titular character Liselotte holds out hope of finding an important person from her past, but her quest leads her to a forest rumoured to be inhabited by witches. 
We will also be able to enjoy an older series called Twinkle Stars (Hoshi wa Utau) or Twinkle Stars Like Singing a Song and it will be published in five omnibus editions. Yen Press have described the story as:
Sakuya, the lead character of Twinkle Stars, has always been mesmerised by the night sky, but when she meets a boy at her eighteenth birthday party, she discovers that the stars may actually have more to do with her fate than she ever imagined.