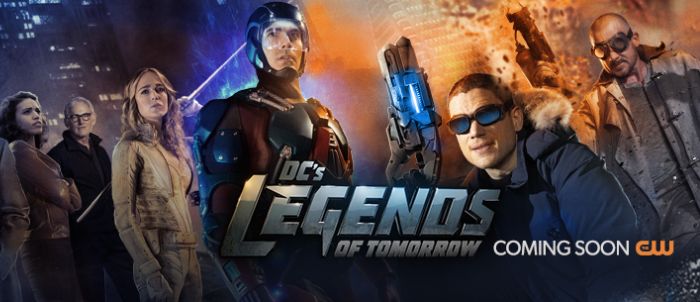 The CW have released a brand new poster in the lead up to their upcoming Flash / Arrow spinoff show Legends of Tomorrow and boy is it glorious.
The future is in their hands. DC's Legends of Tomorrow premieres Thursday, January 21 on The CW! pic.twitter.com/zQxEZTMneF

— Legends of Tomorrow (@TheCW_Legends) December 4, 2015
The poster features Rip Hunter, White Canary, Atom, Hawkman & Hawkgirl, Heatwave, Firestorm and Captain Cold as they join forces to take down the villainous time traveller, Vandal Savage.
Legends of Tomorrow premieres on The CW on January 21.