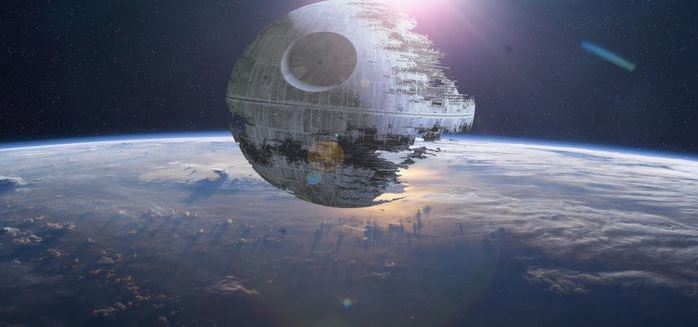 Everyone seems to be getting into the Star Wars mood ahead of Star Wars: The Force Awakens which will be released on December 18 and this movie theater in Omaha is no different.
With a Death Star hanging from the ceiling, the Alamo Drafthouse pays tribute to the much-loved franchise with a lobby devoted to a galaxy far far away.
The conession stand draws from the architecture of the Death Star but the big draw is the Emperor's throne that lets you control the Death Star.
"Essentially, super fans can expect a shrine to their beloved franchise and the continuation of that franchise. And that is who we had in mind when we built the lobby," Derek Dillon, the theater's Creative Manager, explained to Mashable.