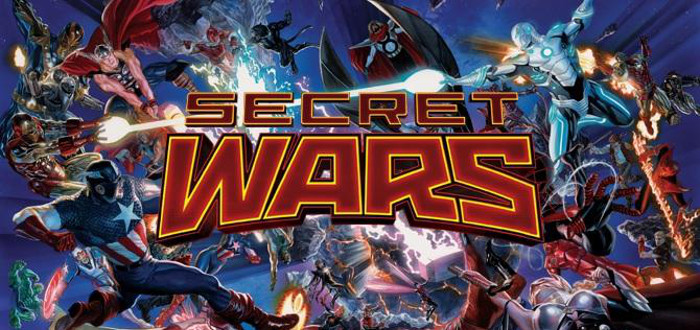 Secret Wars Finale Pushed Back, Again!
Secret Wars, Marvel's biggest and most ambitious comic event since Civil War has been in a constant fluctuation of release dates. With the series eventually expanding to a 9 part series to ensure the story could be told in a way that did it justice.
The Secret Wars event stems from the final days of the Marvel Universes as they all collide and the fate of every universe lies in the hands of Victor Von Doom. Crazy. Despite the comic event continuously being elongated, Marvel's 'All-New, All-Different' relaunched has continued as planned with new #1s being released almost every wee going right up to January.
The latest news from Diamond Comic Distributors reveals that the final issue of Secret Wars will release January 6 2016. A good 4 months after it was initially supposed to end.
Have you been following Secret Wars, or the 'All New, All Different' relaunch? Let us know your favourites in the comments below!