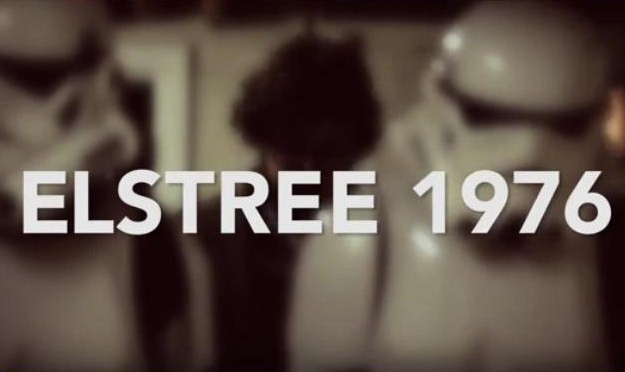 Elstree 1976 Trailer Shines Light On The Unsung Heroes Of Star Wars
Fans of the earliest Star Wars films may be very excited about what this documentary has in store for us. Elstree 1976 gets inside the heads of some of the actors of the original movies whose faces we've never or rarely seen, including David Prowse, who played Darth Vader, the Storm Troopers and Jeremy Bulloch, who played Boba Fett.
This first trailer offers a sneak peak at their opinions on suiting up, the process before starting the movie and life before they knew what a huge hit the films would be.
A success from Kickstarter, Elstree 1976 aired at the BFI London Film Festival already, though as yet there's no general release date. The synopsis from the BFI is as follows:
"When George Lucas began work on a mysterious project named Star Wars in North London back in 1976, no one could have predicted how it would go on to shape cinema as we know it, least of all the legions of on-screen extras. In this affectionate documentary, we meet ten of those bit performers who appeared, however fleetingly, in Lucas' box office behemoth. Rather than the standard 'making of' – the likes of which have been seen countless times before – Elstree 1976 paints an intimate portrait of these performers, examining how their brushes with Lucas shaped the paths of their lives. With a cast ranging from Darth Vader himself (or David Prowse as he's better known to his friends), to a performer whose character was cut entirely from the finished film, this is not so much a film about Star Wars as the story of a group of people united by one life-changing experience."
Are you excited to the see the full documentary? Lets us know in the comments!