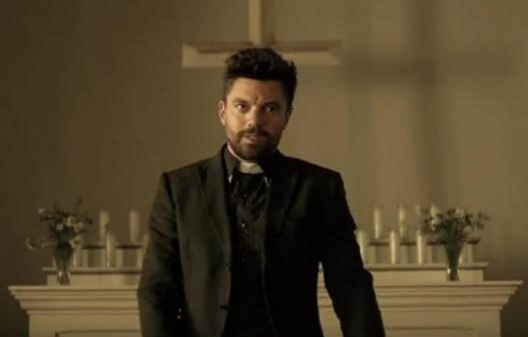 First Trailer For AMC's Preacher Adaptation Released
AMC's Preacher had its first trailer aired last night during the latest episode of The Walking Dead. Featuring over a minute of footage from the comic book adaptation, the trailer focuses heavily on Dominic Cooper's role as lead protagonist Preacher and his unorthodox method of spreading peace.
Check it out:
The series, spearheadedby Seth Rogen, is based on the Preacher comic book series from Garth Ennis, Steven Dillon and Glenn Fabry. Printed through DC's Vertigo imprint, the book follows Jesse Custer, the titular preacher, after he's possessed by an angle/demon hybrid called Genesis and finds he has the power to command obedience in those who listen to him intently. Armed with these powers, the series follows Custer on various adventures through small-town America with his old girlfriend Tulip O'Hare and a hard-drinking Irish vampire called Cassidy.
The first episode is set to air sometime in May 2016, but no definitive air-date has been released as yet. It will be interesting to see how long the show lasts as its themes and content are definitely new territory for the current trend of comic book TV adaptations.