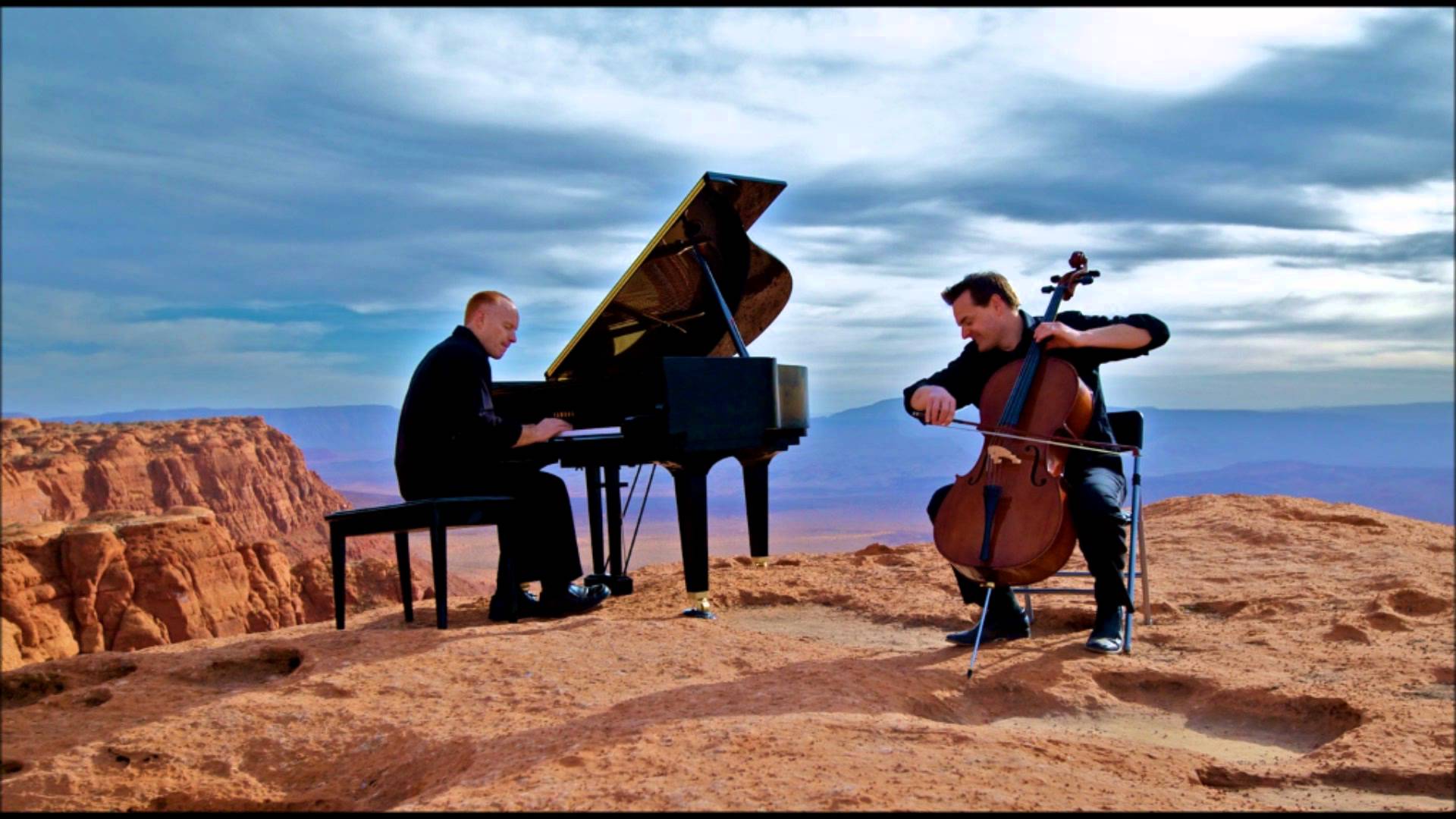 Music is a huge part of my life. I associate music with memories, emotions, stress relief, focus… everything. So when I'm really stuck with getting my brain to co-operate with the endless to do list I lean to classical music.A lot can be said for the mood booster that is classical music. There are no lyrics so while you listen while you work you're not inclined to start typing the words of the lyrics instead of that super important email to your boss.
Classical music for me is also the definition of sitting in your baggy jumper with a super cozy fire and a cup of tea and a good book.
Those who don't tend to listen to classical music this is the playlist for you as it merges some pretty epic modern tracks with the comforting strings and piano.
So while you work away this morning or are looking for something to look forward to this evening when you are unwinding check out these amazing classical covers of some modern tunes.
Piano Guys
The Piano Guys are an American musical group consisting of Jon Schmidt, Steven Sharp Nelson, Paul Anderson, and Al Van Der Beek. They gained popularity through YouTube, where they posted piano and cello renditions of popular songs and classical music. Schmidt and Nelson's music is accompanied by professional-quality videos shot and edited by Paul Anderson and formerly by Tel Stewart. These are a fantastic group with even better videos!
Titanium

Batman Evolution

Don't You Worry Child

Vitamin String Quartet
These were a recent find for me. After spending hours trying to pick the best I still couldn't so I've just added a taster of what this fantastic group have to offer.
VSQ are a musical group based in Los Angeles most popular for their well known series of tributes to rock and pop songs. Their albums are primarily performed by a string quartet, though other instruments have been used.
Wake Me Up

Lego House

Photograph
2 Cellos
These guys you might recognise from that Glee tribute to Michael Jackson episode but they are much more than that with their fantastic professional videos and their almost chilling cello sounds.  2Cellos are a Croatian cello duo, consisting of classically trained Luka Šulić and Stjepan Hauser. Signed to Sony Masterworks since 2011, they released three albums and play mainly instrumental arrangements of well-known pop and rock songs.
With or Without You