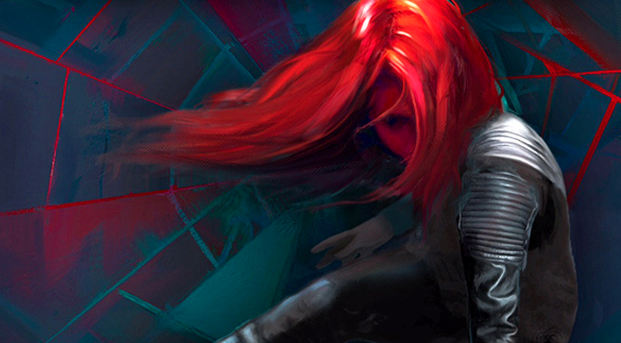 Marvel Announce Black Widow Solo Comic Series And Debut Novel
The age of Black Widow is upon us, as we're just over a week from the release of her debut on YA shelves across the world in Black Widow: Forever Red. 
Written by best-selling author Margaret Stohl (Beautiful Creatures), Black Widow: Forever Red tells the story of Natasha Romanoff and Ava Orlov as they deal with the disappearance of children all over Eastern-Europe. The premise of the story reads: To defeat the madman who threatens their future, Natasha and Ava must unravel their pasts. Only then will they discover the truth about the dark-eyed boy with an hourglass tattoo who haunts Ava's dreams… 
Black Widow: Forever Red will hit shelves on October 13.
Entertainment Weekly have also revealed that Black Widow will get her own comic series in 2016, from the creative team of Daredevil; writer Mark Waid, artist Chris Samnee, colorist Matthew Wilson and letterer Joe Caramagna. In their interview they promise a new "Big Bad" for Romanoff to face what is "the biggest threat to her" as well as revealing that they will be telling a very "old-school spy" story. 
Are you excited about all this Black Widow content? Let us know in the comments!