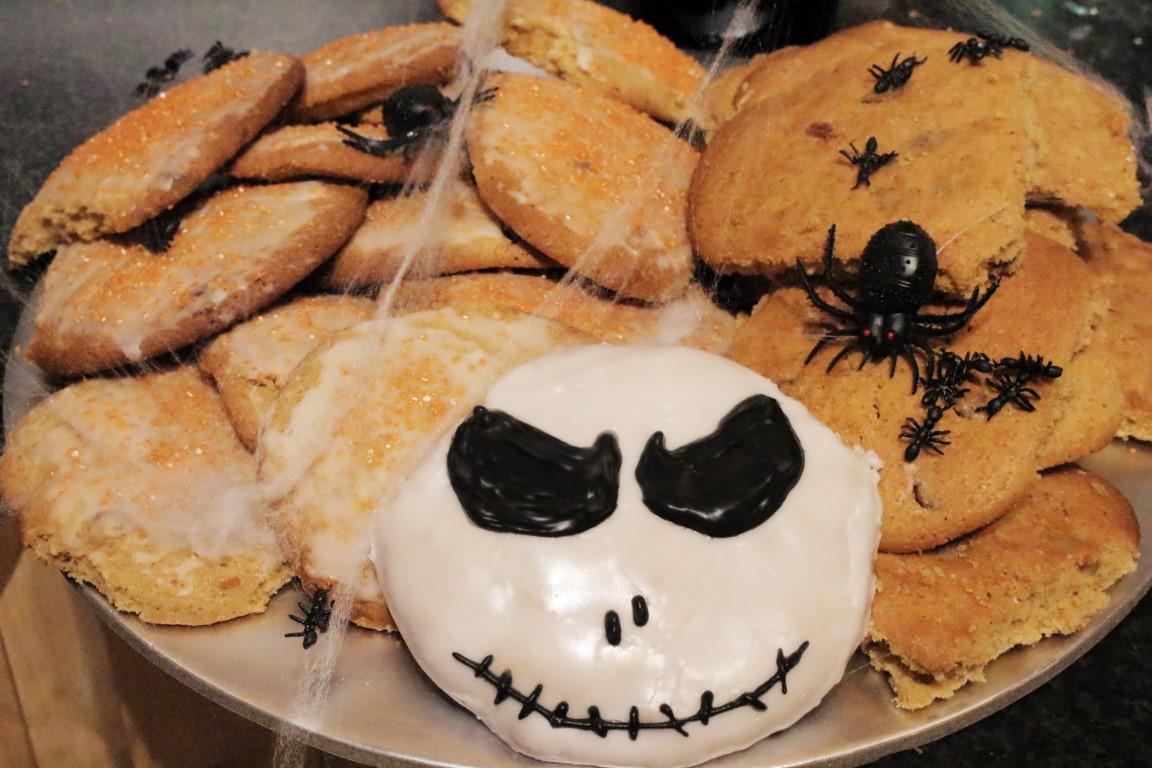 Geek N' Bake: Pumpkin King Cookies
This is my favourite time of year! Sure you get chocolate and huge roast dinners at Easter, chocolate and presents at Christmas but this time of year you get chocolate and the chance to cover yourself in blood and be accepted! I of course mean… fake… blood!
Moving swiftly on! Halloween is upon us and that does mean getting a costume together, decorating your house to look like the shack down the road that still scares you as you walk by and of course sugar! I wanted to do something more than just chocolate or something rolled in confectioners sugar but truth be told I was kind of stumped. This recipe was meant to be for something completely different and it wasn't until I wrecked ANOTHER pumpkin while trying to carve that I had the idea!
What could I do with a ruined pumpkin, combine with sugar and dedicate to the only Christmas movie you can watch at Halloween and Halloween movie you can watch at Christmas! I missed out on the teenage angst worship for Jack Skellington but I have always been a huge fan of The Nightmare Before Christmas and the Pumpkin King.
The idea of turning a root vegetable we use to terrify/boast our stupid skills (I'm just jealous!) into something deliciously sweet is terrifying to the picky eaters in our lives! Trust me, these cookies are so good you'll die… and then come back as a ghost and eat some more!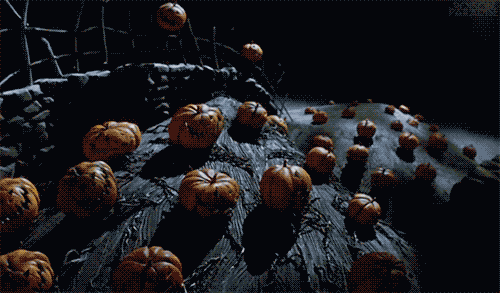 DIFFICULTY
Easy
TIME
100 minutes
INGREDIENTS
3/4 cup of pumpkin purée / 220g butter / 200g caster sugar / 200g brown sugar / 360g plain flour / 2 large eggs / 150g chocolate chips / 1 tsp cinammon / 1/2 tsp mixed spice / 1/2 ginger / 1 tsp vanilla extract / 2 tsp baking powder / 1/2 tsp salt
PROCESS
To being with you're going to have to make your pumpkin purée. I looked at all the big supermarkets in my local area and couldn't find any tinned pumpkin which isn't a big surprise! We're not a nation of pumpkin eaters! That said the process of making your own is pretty straight forward!
Before you do anything Start off by preheating your own to about 180C.  You'll need to get your hands on a small pumpkin, trust me the smaller the better otherwise you're going to have a lot of excess pumpkin on your hands (which isn't actually a bad thing, more on that later!).
First you'll need to remove the top of the pumpkin – you'll need a bit of muscle here but take your time. Once you've removed the top, turn the pumpkin upside and cut it in half. With a tablespoon you can big to remove the pumpkin seeds and membrane and if you want put the seeds in a separate bowl (seriously, we'll get to this later). Place the two halves on a shallow baking tray, skins side up and pop into the oven for about 35 – 40 minutes.
You'll know the pumpkin is done when you can pierce and plunge a knife in with little effort!
Set the pumpkins aside to cool and if you get bored easily you can prep your other ingredients and get your next work station ready for the cookies.
Once the pumpkins have cooled thoroughly peel the skins off and chop into small/medium chunks depending on your food processor. If you haven't got a processor a potato masher or even a fork will do, it'll be slower but it will do. I had a small pumpkin but still had to purée mine in two separate lots, with plenty to spare! Blitz the pumpkin until it's at a baby food consistency and you're done!
On to the cookies!
Preheat the oven to 180C and then start by creaming the butter in your food mixer. Combine the white and brown sugar and once your butter is light and smooth, you can add the mixture of sugars a little at a time until it begins to go fluffy. Let the food mixer do the work and if you decided to play several matches of Destiny instead of preparing your workstation (we're all guilty of that) then you can combine the rest of your dry ingredients in a separate bowl and set to one side.
When your butter and sugar are mixed and are at the right texture, add the eggs one at a time. We're making cookies here not trying to raise the dead, this is as easy as it gets! Next you add your vanilla extract but before you add the pumpkin purée turn the mixer down to medium/slow and add it gradually to the mix. If it splits don't panic, the next step will save you from a kitchen nightmare.
Add the combined dry ingredients to the mixer, in thirds, allowing the machine the time to properly combine it all together. Now I found this cookie dough to be a little wetter than I am used to, it looked more like cupcake batter, but stick to the recipe and don't add any extra flour. You can however stir in the chocolate chips, folding them in to ensure that you're spreading them evenly in the mix.
Using two tablespoons scoop the mix onto baking trays. Using this method the recipe yielded just over two dozen medium-sized cookies.
These taste amazing on their own but in the spirit of the holiday I whipped up a quick icing and sprinkled with orange sugar crystals but trust me, on their own with a tall glass of cold milk, these cookies are more like sweet dreams than bad nightmares!
Now, what do we do with all this leftover pumpkin?!
Editor-in-Chief, part-time super villain and hoarder of cats. If you can't find me writing, I'm probably in the kitchen!