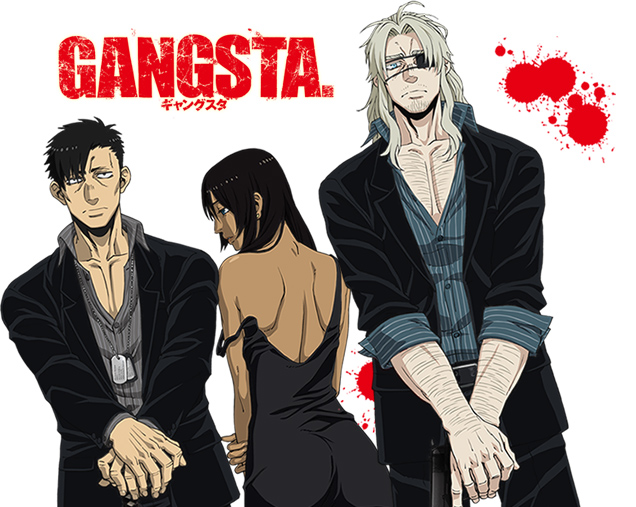 Otaku Digest: Going Gangsta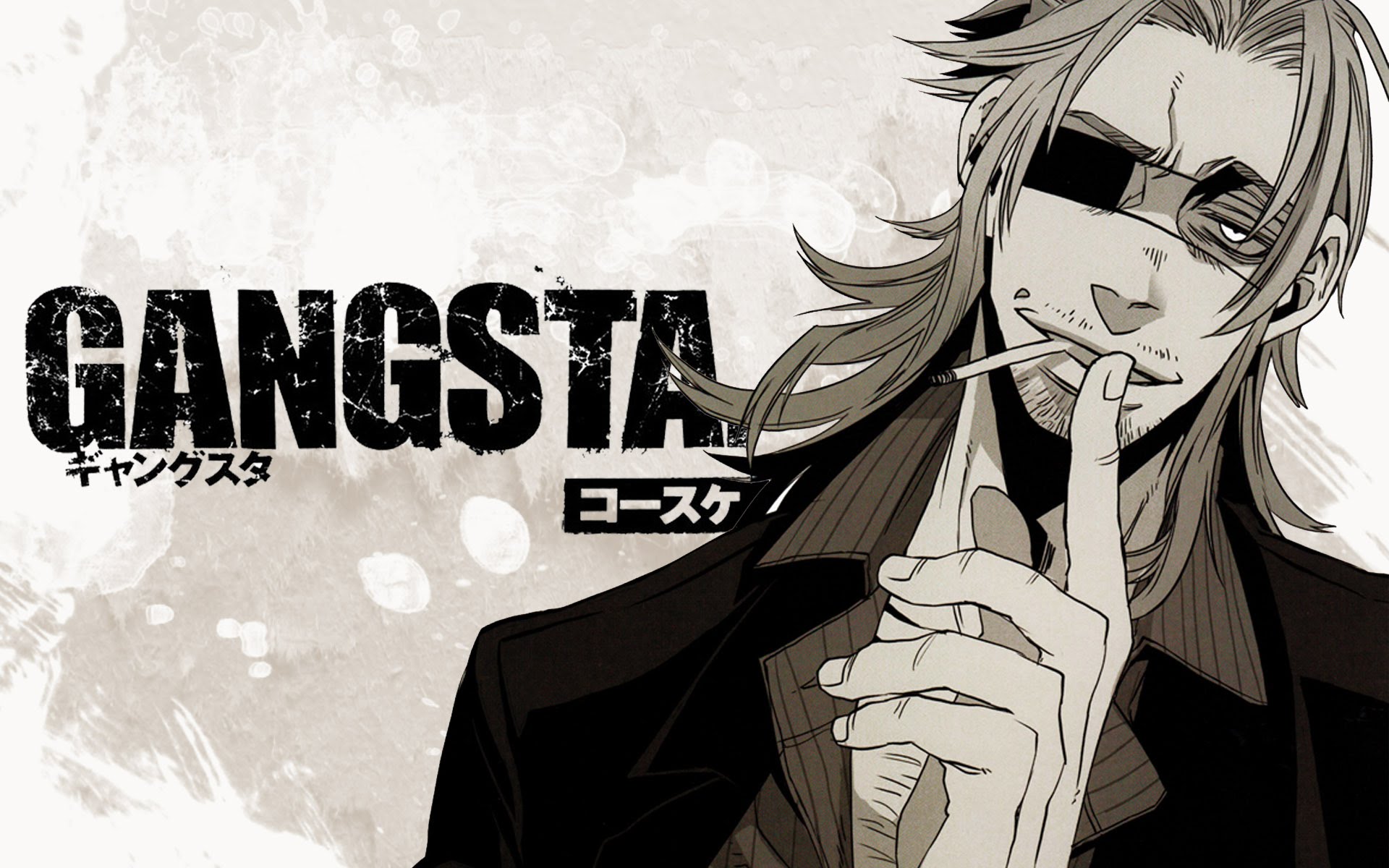 Is anyone else truly excited for the fall anime season? Because I certainly am, especially after what I can only described as one of the most lack luster summer anime seasons of all time. I am really not letting that go since we all look forward to the summer season, as usually it has the major releases of the year, but this year the spring season really left it in the dust. That's not to say there were no good anime in the summer season they were just harshly overshadowed by the under whelming anime that was released. I have been playing catch up on some of the anime that were actually worth a second look here on Otaku Digest and it has taken me longer than ever thought but thankfully there were a few that were not terrible. Each will get their own mention but today I am looking at what I thought was the best of a bad bunch for the summer season, the ray of sunshine: Gangsta. Obvious disclaimer, there will be no major spoilers from the anime in this review and this is my top pick of the season, if you feel another series was better please let me know in the comments!
Gangsta was a drama anime that began airing on July 2 and for anyone who caught my first look at it all those weeks ago will know this anime not only impressed me but hooked me right in. The anime is set in what has to be the shadiest and in no way safe city in history, take the worst city you can think of and it probably beats that! This city is Ergastulum. The city is full and even spilling over of petty thieves and made men, ladies of the night out for a quick buck and not to forget the cops on the take to look the opposite way. Even in a city with this much scum and evil there are jobs too dark for any man to take on. Here come the Handymen, Nic and Worick are the ones to take on these jobs and are really the only ones who can even handle them. Going about
their usual business when a job comes up from a cop they are familiar with to take down a gang who are overreaching onto the territory of a powerful Mafia family. The Handymen soon discover this is no ordinary job and far more than they had bargained for.
First off the main reason this anime truly stood out to me even from the very first episode was the fact that it is an obviously adult themed and aimed series. The art style from the get go gives that away but it is so much better than expected. The anime is set in a city where crime is the norm but it takes that to a new level in the design of the city, where it looks like a regular city on its last legs it does manage to really illustrate where it is dodgier than other places using shadowing and murkier settings such as laneways and back alleys. Really what makes the art in this series has to be the character designs, although simple each and every character is unique down to the hair on their head. Looking at the main three characters Worick, Nic and Ally they are each designed to perfection, looking at Ally first she looks like the stereotypical street walker and is clearly meant to be the fan service basis in this series which she pulls off but at the same time she has a clear story, motive and personality which along with Worick and Nic we see more and more of as the series progresses.
Worick and Nic are anime characters sculpted by god which is an aspect I truly enjoyed about this series, where it is clear that Ally was designed for male fan service Worick and Nic were for the lady viewers but at the same time, it is not overt or in your face with the fan service. It is all worked well into the series to perfection blending in with the overall design and look. Worick and Nic in themselves are such complex characters, where you think they are just hired jack of all trades hit men at first as the series progresses you realise there is so much more to them than you thought. Worick stands out as the leader of the two working as a gigolo, the brains of the operation if you will where Nic is the brawn but there is more to the two of them than what anyone thinks, Nic with his apparent disability of deaf while also being a tag (twilight) or someone who possesses superhuman abilities. Something that really helped the series along is the clear relationship between Worick and Nic, both have their own pasts that intertwine and from that the two are connected and act as partners. No spoilers here as it worth the watch even to just see the relationship between these two.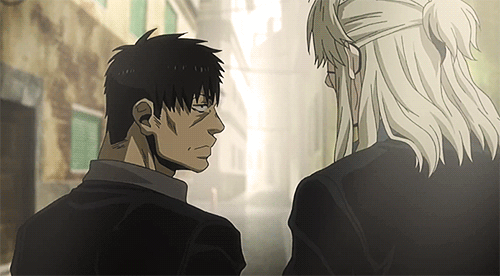 I mentioned before a main aspect of the anime I enjoyed is the fact it is a more adult anime, they are becoming harder to come by in this serious toned style without in your face blatant fan service. The anime is serious in the fact it is a drama and that continues throughout the series, there are what you could call comedic moments from time to time especially in character interactions but for the most part it keeps the serious tones throughout accompanied by some really nightmare worthy thrilling visuals that make the narrative that even more compelling. The action scenes are magnificently animated not overusing CGI in anyway, they flip from slow movement action to fast paced and brutal in seconds but it is done seamlessly. Nothing much is given away as the series leads through only giving snippets here and there from the Handymen's past but each and every episode leads you wanting more, you connect with them even if you cannot understand why.
Lastly this anime has what has to be one of the best opening themes I've encountered in quite some time, it gives nothing away from the series like others sometimes do and it's almost like a music video for the series. A gripping and catchy theme paired with a montage of eye grabbing visuals, an anime fans dream opening theme. If you managed to miss this series during the summer season it is well worth the catch up!
The shining light of an otherwise dark season
Did you catch Gangsta during the summer? What did you think? Was there something better? Let us know in the comments!