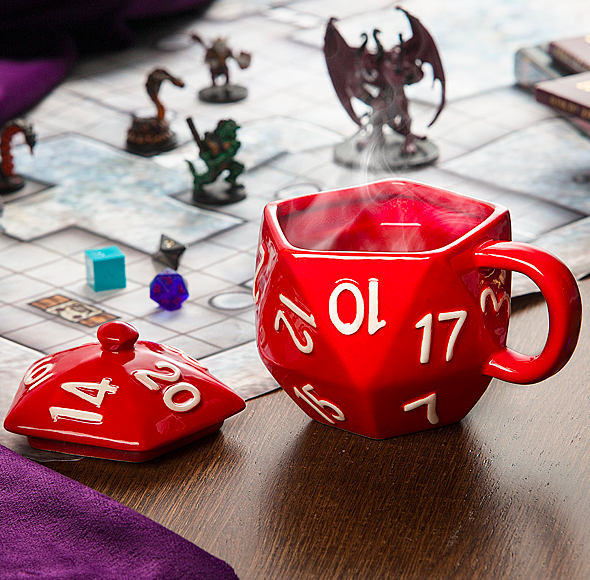 Geeky Goodies: Gamer Edition
Many of us likely spend a good chunk of our week trawling through sites featuring a wish list of toys and accessories, which ends up more like window shopping. As we're pure evil here at The Arcade, we're going to share a list of the top Geeky Goodies we're lusting after this week. As Gamescom 2015 is on from August 6 – 9, up first is our Gamer Edition, featuring accessories and gifts from our favourite games.
Whether any of these awesome items ends up in pride of place on your favourite geek-themed shelf, or if it's doomed to collect dust next to that obscure anime you picked up for a fiver, let us know what gamer-themed geeky goodies pique your fancy in the comments!
Critical Hit D20 Mug
Whether you're on a dungeon crawl or you're just planning your next RPG, you need this d20 mug to complete your tabletop experience. Exclusively from ThinkGeek.com, this lidded mug is ideal for steeping the perfect brew.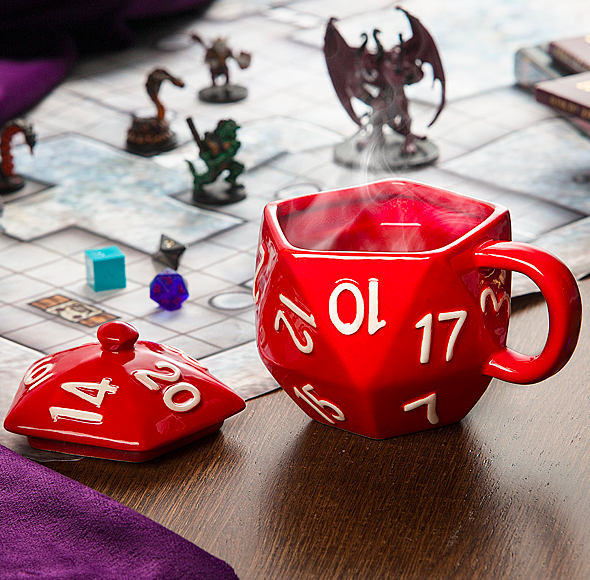 Tetris Leggings
Available from Etsy, you may not have needed these in your life before, but you do now. There's nothing like Tetris to add a few spots of colour to your wardrobe, particularly as we're nearing the end of the summer! Go on, treat yo' self!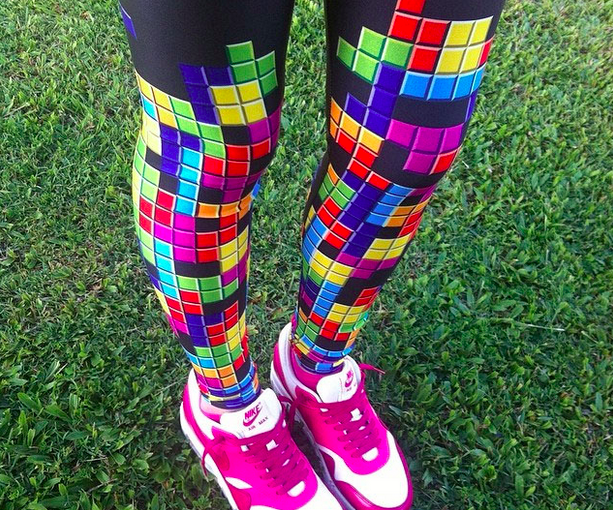 Portal Bookends
Made of shiny and durable aluminium, your books will stay upright with these Portal bookends. Featuring a subject going in and out of a portal, they'll make even tatty, boring books look a lot cooler.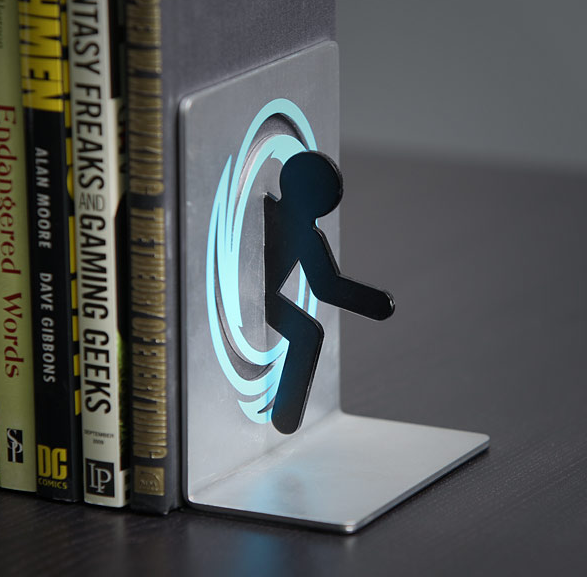 Super Mario Apron
Bake up a storm in style (or boil up some pasta!) with this stylish Super Mario apron. You could almost get away with wearing it outside! Almost…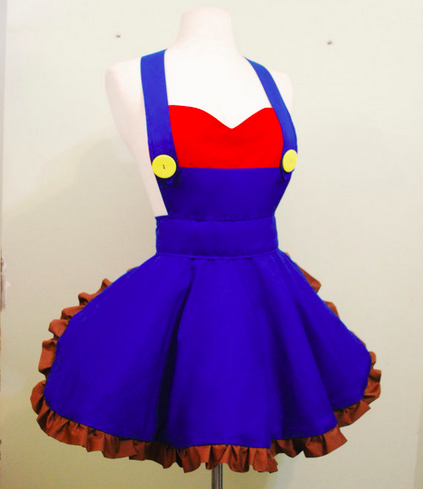 Futuristic Dice
We're suckers for anything glowing and neon, so these dice are right up our street. Currently being Kickstarted, head over to their donation page to help fund them so we can all place an order!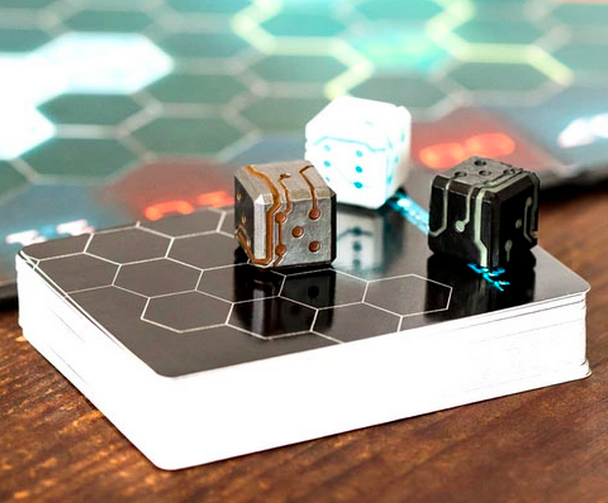 Game Controller Tie
We think you could get away with this tie in work. It's subtle enough to go unnoticed but a great conversation starter for anyone who is an avid gamer like yourself!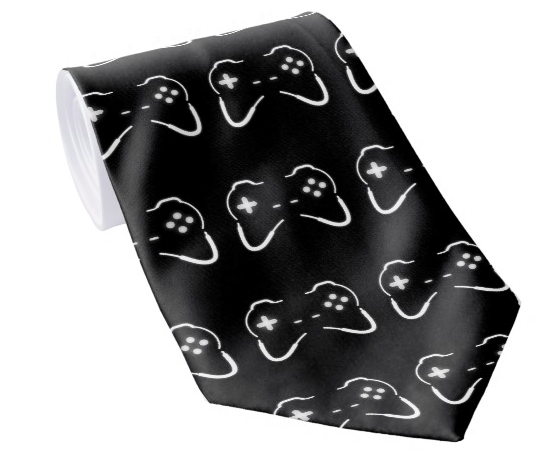 Health and Mana Potion Earrings
These cute little potions may make you dash out and pierce your ears if you haven't already.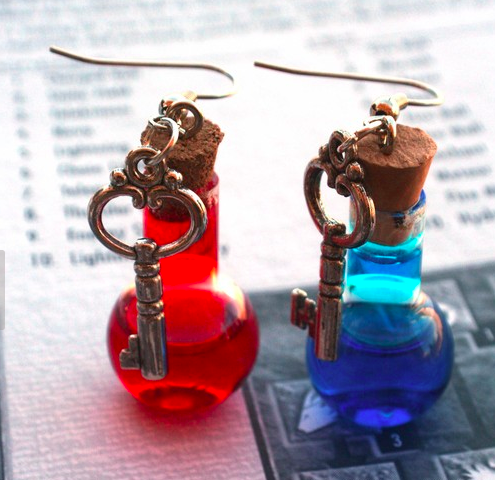 Arcade Light Switch
Begin the gradual process of turning your house into a real amusement arcade by snapping up this awesome light switch. Once you've got it installed, you'll find it'll be easier to justify spending your rent money on a giant retro game machine.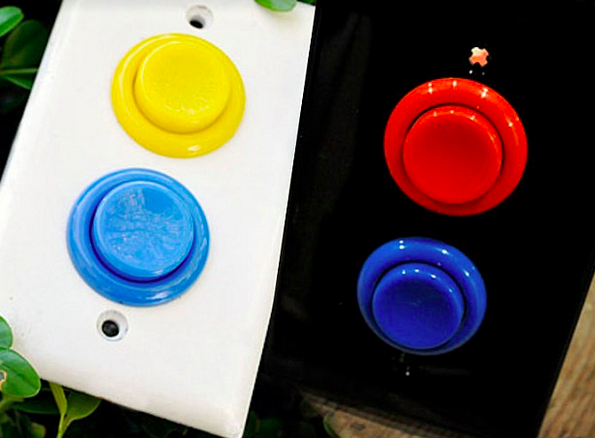 Nintendo Flask
Maybe you're boozing it up in the park in the sunshine (who are we kidding?) or you're in serious gamer mode, but any player needs this Nintendo flask to complete the experience, even if it's just filled with Red Bull.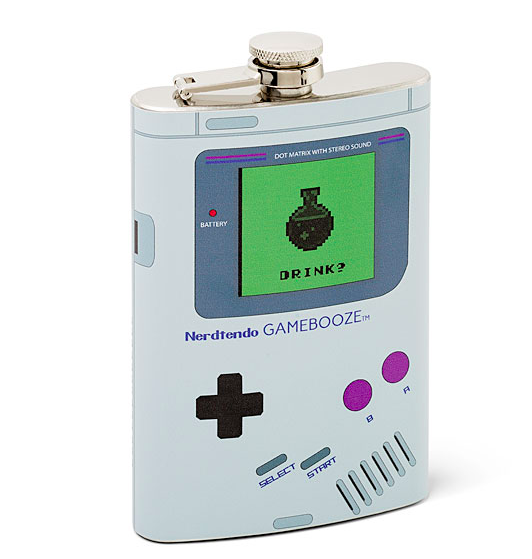 Final Fantasy Save Bookmark
This is one for both book lovers and gamers; a clever Final Fantasy bookmark so you don't lose your place. Books! Knowledge!
Do you like any of these geeky gamer items? Do you own any? Let us know in the comments below!