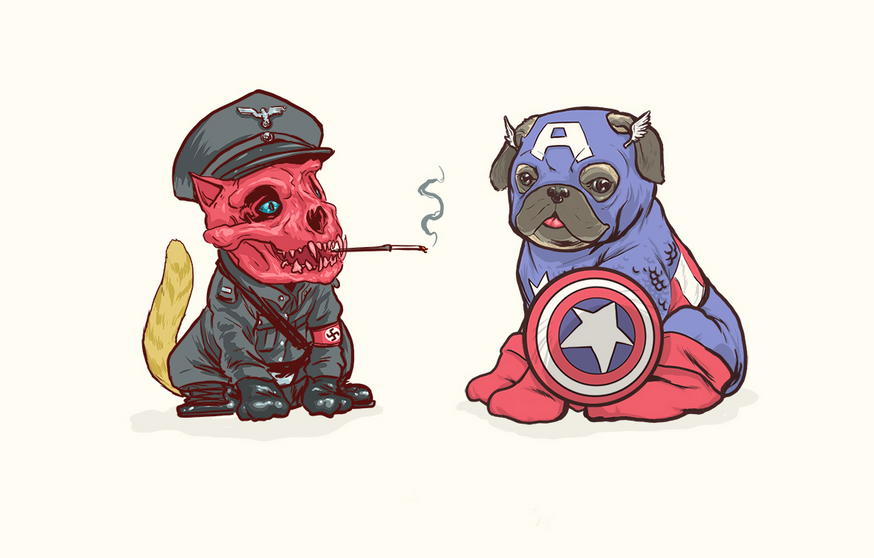 Cute Villains And Superheroes Re-Imagined As Dogs
Have you ever imagined some of your favourite characters as animals? If you're anything like us, perhaps you've matched multiple characters to a number of different species. A Minnesota artist by the name of Josh Lynch did one better and illustrated those ideas and applied them to some of our favourite superheroes and villains.
You've probably seen many images of dogs dressed up in adorable little superhero costumes. Prepare to melt after witnessing the following cuteness:
The gallery features a lot of pugs but the pairings are perfect. Mr Fantastic is the perfect Dachshund, Thor with his Golden Retriever locks, Ghost Rider as a bad ass Doberman Pinscher, Iron man as a Chihuahua, and many more. The breed of dog truly suits the character, and for that, we would like to applaud the artist for a job well done.