Spider-Man Civil War Cameo Already Filmed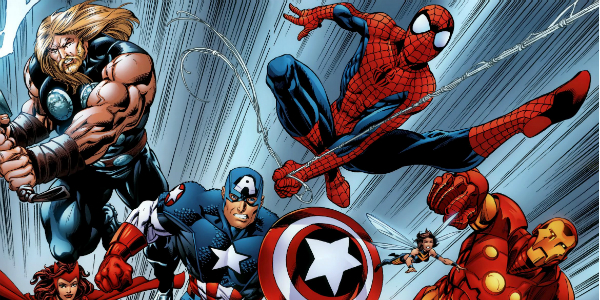 It's been a month after Tom Holland was announced as the newest web-slinger for Marvel and Sony's upcoming collaboration. But before we see him on screen in his 2017 solo outing, that familiar red and blue suit is set to appear in Captain America: Civil War. While we don't yet know much of Peter Parker/Spider-Man's involvement in Iron Man and Cap's squabble, screenwriters for Spidey's solo outing, Jonathan Goldstein and John Francis Daley divulged in an interview that Holland has already filmed his cameo, and that they'll get to check it out at Marvel Studios.
"We hear good things," Goldstein said, "We might even get to look at the Spidey suit, which is exciting."
As well as this, the writers addressed rumours of a cast list that has been circulating online, a list with the likes of Scorpion and Vulture on it. However the rumour was brushed aside – "We've discussed certain characters," Daley said, "but nothing is certain yet, for sure."
We'll get our first look at the latest Spider-Man next year in Captain America: Civil War, and the full extent of Holland's swinging skills in 2017 starring in the yet untitled reboot of Spider-Man directed by Jon Watts.
Are you excited for a fresh new Spider-Man? How do you think Spider-Man will fit into the Russo Brother's Civil War? Let us know below!