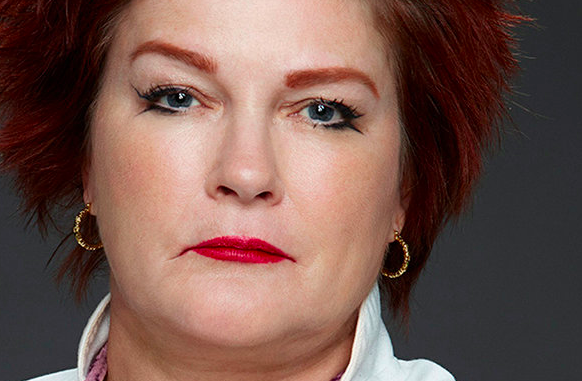 Style Saturday: Illegal Contraband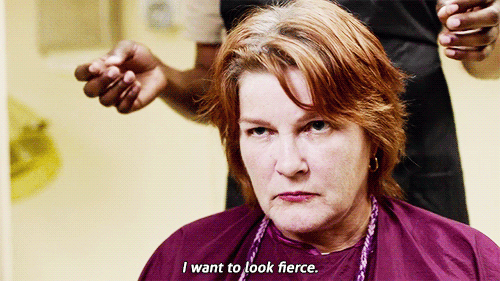 If you haven't binge-watched the whole third season of Orange is the New Black by now, you have to review your priorities. Okay, maybe I'll cut you some slack since it's only been out for 24 hours, but only if you pay attention to these next few style tips. Or else you're getting a shot!
Alex Vause 
'Hot Donna' sure knows how to keep it simple and classy, even in prison. Love her or leave her, you can't deny her vintage style is flawless. Cat eye liner matching a pair of cat eye glasses? You can't really go wrong.
Now, don't go using a Sharpie for this, although I would actually follow her lead and actually use a liquid liner pen with a felt tip, as they're incredibly user friendly and make application a bit simpler.

If you're have trouble doing a precise cat eye, they can be really helpful. Plus, they're great for having in your purse or a small travel makeup bag. They won't take up space and will compliment almost any look.
Along with Vause, we've also got Morello who is another great example of how you can't go wrong with just some liner and a red lip. If you're not used to wearing a bold lip, you can go with just a lip stain instead and look equally as lovely.
Red
And since we're on the matter of liners and red lips, we can't leave out big Red, now can we?
Her liner shape is an interesting one to pay attention to. It changes shape sometimes, but it's usually a quite distinct double liner.
She lines both her top and bottom lashes, but doesn't make the lines meet. This adds a bit of spice to an otherwise classic look. She also smokes her liner, which is great for bringing out your eyelashes and, lets face it, for when you just can't bother with a perfect liner. I'd recommend using a gel liner for this rather than a liquid one.

They're much easier to use than liquid liners, so they're great if your starting out and don't have much practice lining your eyes. You can also use them in your water line and say goodbye to eye pencils altogether. They tend to fixate better on the water line, so I always end up reaching for a gel liner if I'm going to tight line my eyes.
Now, if you're not content with just looking like these tough chicks behind bars, why not have a go at actually doing makeup like an inmate?! Think you can handle rubbing pepto bismol on your face in the name of beauty? Then check out this absolutely brilliant tutorial.
Is it bad that I actually want to try this?!
Have you tried anything like this or any other home made concoctions? Let us know in the comments section below!