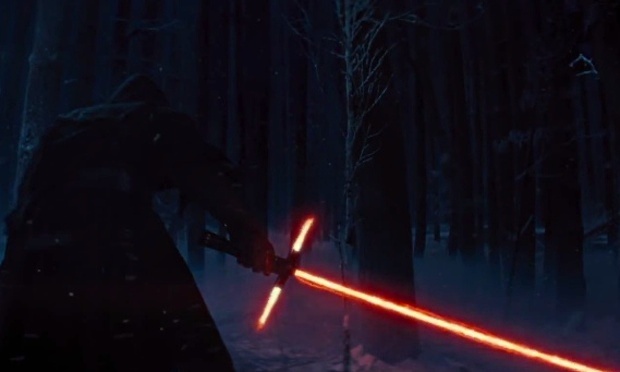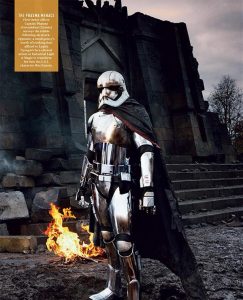 Fans speculated from day one on who would be holding that broadsaber and who was under the helmet of that shiny chrome Stormtrooper helm.
Vanity Fair confirmed in their latest issue that it is Brienne of Darth herself, Gwendoline Christie, who plays the role of Captain Phasma.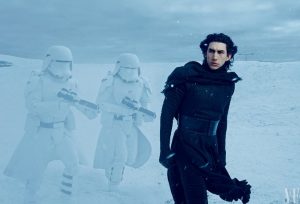 From what we know so far, Phasma is a high ranking officer in the First Order which is either a sect of the old Imperial Empire, or Palpatine's legacy has evolved into something new.
Adam Driver was revealed to be behind the mask of Kylo Ren and Lupita Ny'ongo is confirmed to be the space pirate Maz Kanata, a fully CGI role.
Take a peek at photographer Annie Leibovitz snapping some of the shots in the behind the scenes video on set of The Force Awakens

Its been teased that more characters are to be revealed in Vanity Fair's full Star Wars photoshoot due out on May 12th. Mark your calendars!
What do you make of these new character reveals? Surprised? Let us know in the comments!
And The Force Awakens is slated for release on December 17th, so thats just another 227 days for those of you keeping count.