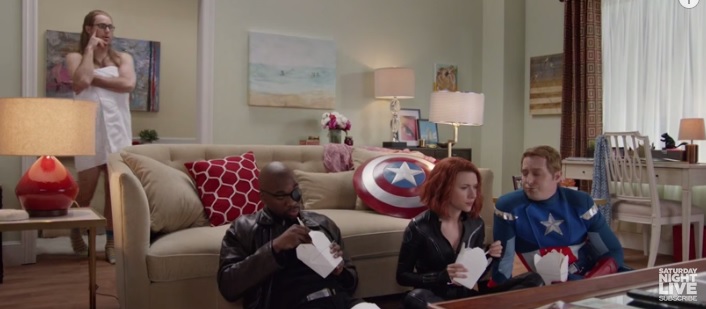 Black Widow Sketch – Age of Me
Mark Ruffalo recently spoke about the serious lack of Black Widow action figures/toys etc. this sketch from SNL couldn't have come at a better time.
With a tagline 'Marvel we get girls' and starring the Black Widow herself, Scarlett Johansson and the team over at Saturday Night Live take a pop at Marvel and what many believe is their inability to open the MCU to female characters as more than just support characters.
Her team are on hand to support though as Black Widow juggles a hectic job, a boyfriend and her life, it's 'Black Widow: Age of Me'.
Enjoy!

Would you watch a Black Widow solo movie? What's holding Marvel back?
Let us know what you think in the comments below!
Editor-in-Chief, part-time super villain and hoarder of cats. If you can't find me writing, I'm probably in the kitchen!