This news was put online late last night, March 31st, so it is legitimate and NOT an April Fool's joke – we promise!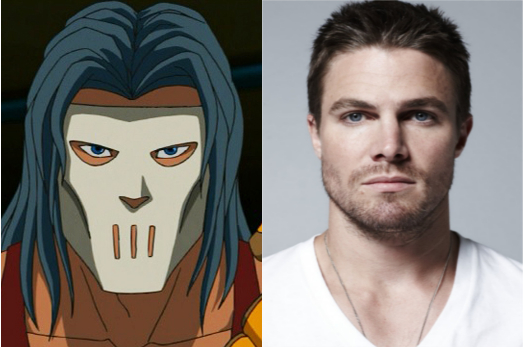 The rise of Arrow as one of the most legitimately entertaining comic book adaptations of our time has been truly special, and a lot of that comes from Stephen Amell being a totally nice guy and a dam fine leading actor. In the wake of the show's success, it seems his legions of dedicated fans have managed to include some pretty high-up folks as it's been announced by Variety that Stephen has joined the cast of the next Teenage Mutant Ninja Turtles film as Casey Jones.
The film, Teenage Mutant Ninja Turtles 2, was put down as a 2016 release before anyone had been attached, based on the large amounts of money the original made in the box office last year. As of now, Stephen joins Megan Fox and Will Arnett in the cast, with David Green attached to direct, but nothing else is known.
Casey Jones is a hockey mask wearing human accomplice to the turtles across their varios incarnations – hopefully this new version will be as good as the rest of them!