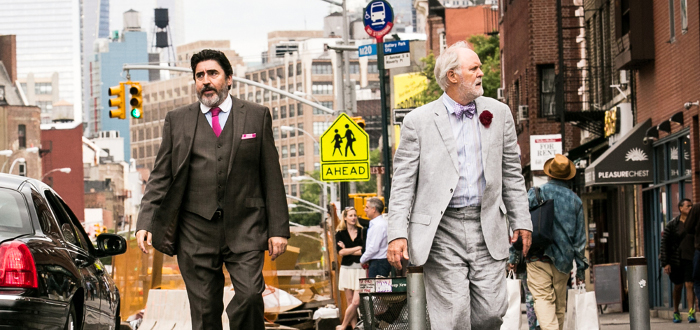 Review: Love Is Strange
Romance films so regularly bask in their own saccharine lust and poetic tragedy that they often forget to tell any kind of memorable story. Ira Sachs' latest effort Love Is Strange aims to go against that curve, turning away from dramatic speeches and superfluous ultimatums and focusing on what can make films about love so effective, which is the enduring spirit of a companionship earned, and the trials that come with such a companionship. Ira's writing very clearly comes from a place of aged wisdom and a want to showcase nuance and reality, rather than having one half of the protagonists violently writing letters to their partner in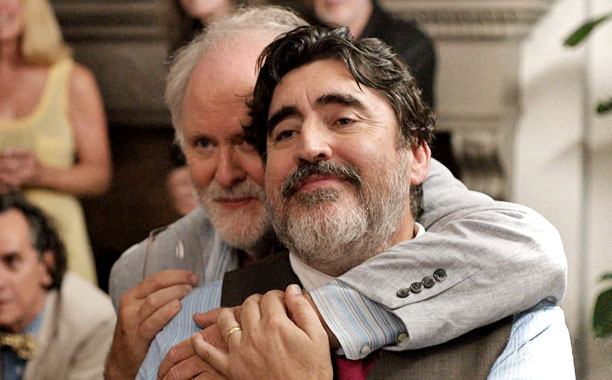 an effort to win them back or some such, and the end product is something positively glowing as a result.
Beginning with the marriage of older gay couple Ben and George, played with sterling reserve by John Lithgow and Alfred Molina, Love Is Strange finds the two men as they begin their first tentative steps into married life in contemporary New York. Except, it isn't quite the life they had envisioned, as George is let go from his job as a school music teacher at a catholic institution following the ceremony, and the two men finds themselves at a crossroads where help from neighbours and family is required while they find their feet. At first, it seems as though Sachs may be taking aim at the religious standards that continue to plague marriage equality, making the story a diatribe of quiet rebellion against the old standards, but this isn't the case. Instead, we jump to Ben and George needing to be split up for the time being, Ben going to his nephew's family's place in Brooklyn while George bunks with their (former) neighbours so he can maintain teaching as a private music teacher.
There's a gentle flip-flopping as the film switches between being about the lovers who struggle to find themselves when the carpet has ripped from under them and the odd couple-esque almost-comedy with the two finding themselves in the opposite living situations to their personalities. The retired Ben grows from a mild-to-major annoyance to Kate, his nephew Elliot's stay at home novelist wife, played by Marisa Tomei, and tempers flare slightly with 14 year-old Joey thrown in to the mix as well. This is contrasted with George, whose temporary room-mates are a young gay couple who find enjoyment in loud evenings and long nights when all he'd rather do is curl up and sleep. Neither living situation is ideal, but though, at times, it seems Ira may be losing focus on the two men who are the focal point of the story, he's always quick to reassure us and put the spotlight back on their steadfast adoration of each other.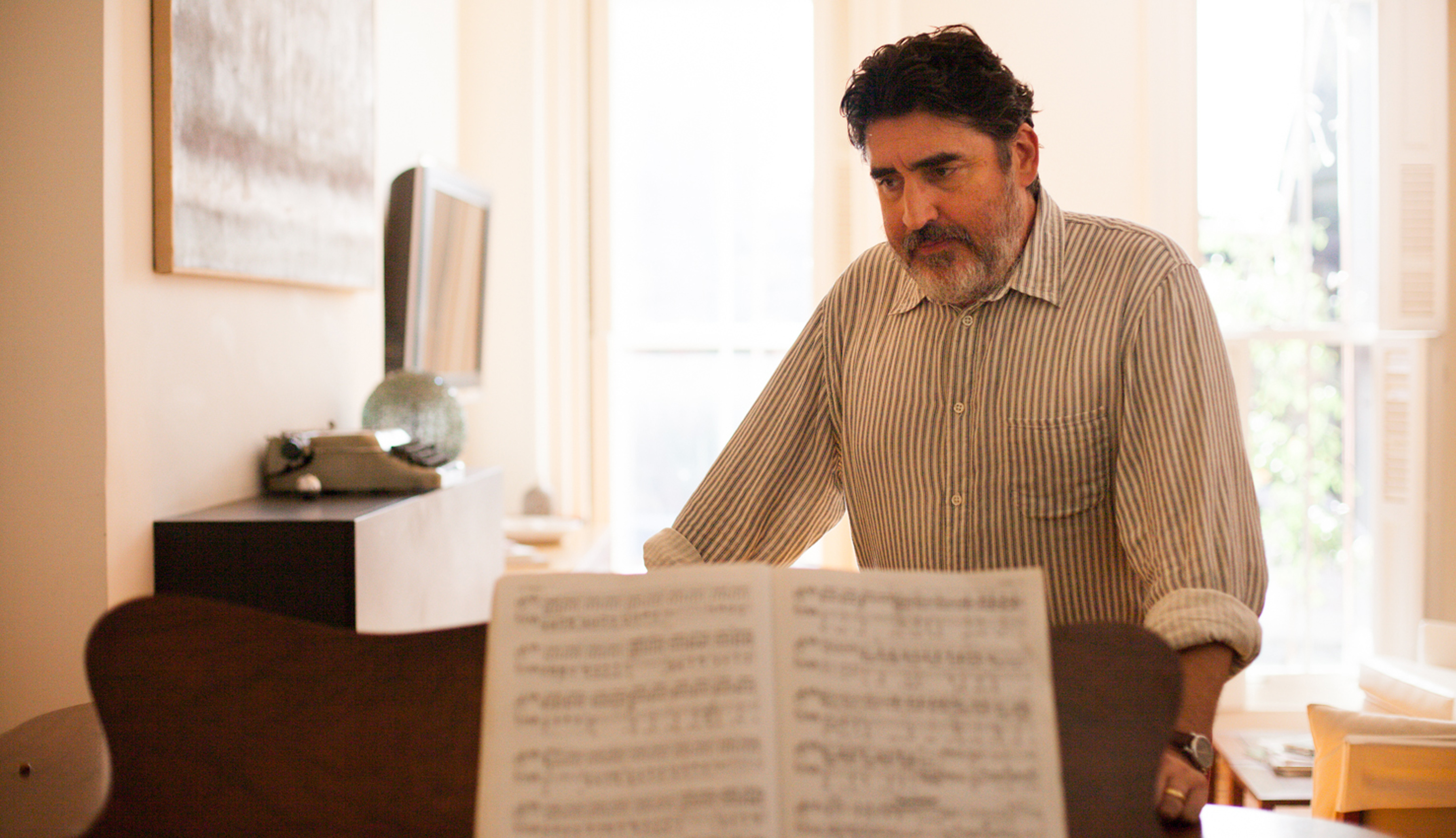 As the title may suggest, there is a kind of buffet of relationships to be seen in the film, with Ben and George's playing main course to the younger married couples, the parent-child dynamics, and the young teenage friendships. But, unlike the cliché of the genre, there's no instant or easy answer, no sudden wisdom to be found here. Love Is Strange isn't a story of relationships suddenly being fixed, it's a story of how relationships must endure the process of needing fixing, and does so without resorting to melodrama or instant solutions. When there's a flurry of emotions, it isn't automatic kicking and screaming, something many screen-writers seem to forget people don't always jump to.
Using two pieces by Chopin as place-markers for the most romantic moments, Love Is Strange is something very delightful indeed. A romantic drama with all the tearful effervescence of a Nicholas Sparks novel, without the almost narcissistic sense of entitlement to closure. John Lithgow and Alfred Molina deliver one of the best on-screen couples in recent memory, with a chemistry that works in its charm and composure that just oozes the passion clearly found behind the screen-play, and a pair of performances that always stay grounded in the roots they set up from the opening shot. Together they take us through the heart-aches and struggle without making us feel like we should be crying with them, instead beckoning the audience to smile when it's all over.
Delightfully enjoyable romance that doesn't pull its punches. 9/10