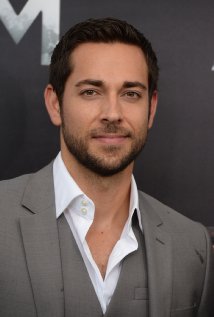 Although Zachary Quinto may not be coming back for the new NBC miniseries Heroes: Reborn but another Zachary will be joining the team to bring the franchise back.
NBC announced on Friday that former Chuck star Zachary Levi will lead the forthcoming 13 episode miniseries, which will premiere later this year.
There have not been many details announced about the character but it has been said that the new miniseries will be focusing on new characters, with the exception to that being Jack Coleman's character Noah who signed back in June 2013.
To date Coleman is the only alum whose signed on for the reboot. Quinto stated that he was unlikely to appear on Reborn as he has moved on from the experience.
The casting marks Levi's return to NBC since starring on the cult favorite Chuck which ran for five seasons.