Fathed Ted Live Show?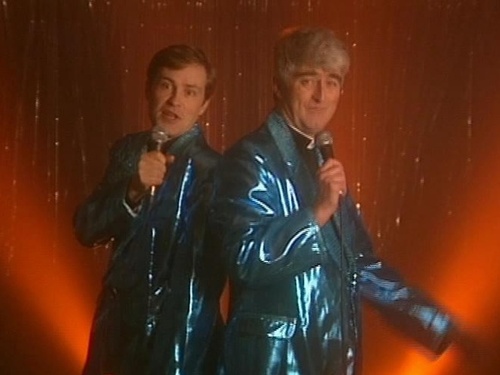 Speaking to Radio Times, the creator of Father Ted, Graham Linehan spoke about the possibility of reviving the show. In the interview, Linehan explained that he would never see it return to our television screens because what they make stood the chance of ruining the memories of the original series:
"I would never bring back the TV show, because of the risk you poison people's memories of the original…But, if you were to come up with a completely new format, I think it would be worth doing"
He followed that up quickly with remarks on how any new project would have to factor in recent Church scandals and mentioned an idea he had involving a musical number and 'spinning cardinals'.
A musical based off/inspired by Father Ted? Count us in… only if Graham Norton gets to reprise his old role and do some Riverdance…

Editor-in-Chief, part-time super villain and hoarder of cats. If you can't find me writing, I'm probably in the kitchen!