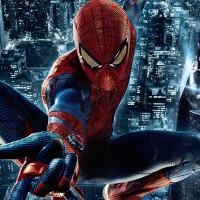 Super Bowl Gives Us New Amazing Spider-Man 2, Captain America, and Transformers trailers.
Super Bowl 48.
Some teams played American Footbakk but more importantly we got awesome new movie trailers.
First on our list of epic movie trailers is a new nearly four minute trailer for The Amazing Spider-Man 2.
Here's the new trailer titled "Enemies Unite" teasing the Sinister Six.
Nexr on our list is the full trailer for Captain America: The Winter Soldier giving fans a better look at the character of The Winter Soldier himself.
Then, (because why not) Transformers: Age of Extinction.
Did someone say Dinobots?  
Thank God for sports eh?