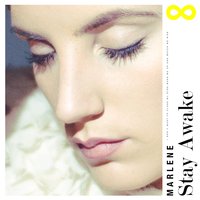 Music Monday: 3/2/2014
Music Monday has returned and what better way to get back in business than with a heavy helping of pop-tronica from all over the world.
Well.
Sweden and Japan. But who does it better, right?
iamamiwhoami – Fountain
The market for ambient electronica has exploded in the last few years but amidst a sea of polyphonic pretenders there are few acts as classy as iamamiwhoami. The Swedish duo have just dropped Fountain from their forthcoming album of the same name and I don't consider it hyperbole to say it's probably the best thing I've heard since Duran Duran's The Reflex. Angelic synths, majestic vocals and deep murmuring bass all sit over a solid downtempo pulse for a track that's soothing, inspiring and exciting all at the same time. 
ClariS – Click
Conceptually, ClariS are probably the best pop star role models on the planet. Choosing to market themselves in anime form in a move of true evil genius has meant they've remained anonymous while they take over Japan's pop landscape, allowing them to finish school without having to deal with the pressures of being one of Japan's hottest pop properties. Their latest single 'Click' is also the opening theme to one of this seasons stand out shows, 'Nisekoi', and delivers that gloriously sung, seriously synthy, catchy-as-chlamydia sound they've become known, or unknown, for. Check it out below.
Marlene – Stay Awake
Another Swede on the list today, must be harvest season up there or something. Pop-star-in-waiting Marlene unveiled Stay Awake a little earlier this month and based on that alone I'd say 2014 is going to be a busy year for her. A tremendously interesting mix of R'n'B groove, contemporary pop hooks and vintage synthesizers; Stay Awake is already on your 'sexy fun time' playlist, you just haven't put it there yet.