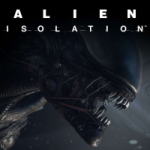 Just when we thought we had seen the last of the Alien franchise in gaming for a while, Sega announced a new title called "Alien:Isolation". The game is being developed by Creative Assembly and will be a thrilling first-person survival horror experience which puts you in the shoes of Ellen Ripley's daughter and tasks you to explore a decommissioned trading station looking for your mother and trying to survive from the Xenomorphs.
 "In Alien: Isolation, we have taken the series back to the roots of Ridley Scott's 1979 movie, the original survival horror," said Alistair Hope, Creative Lead at Creative Assembly. "Our Alien is a truly terrifying creature, as intelligent as he is hostile, relentless, brutal and unstoppable. This is the Alien game fans of the series have always wanted."
While there is a lot of things to be excited with this announcement, I would like to remind everyone of the last experience we had with the franchise. While 'Aliens: Colonial Marines' was only a year ago, it does seem like Sega has decided to stay away from Gearbox and instead take on Creative Assembly as the development team. Now, with the history that Creative Assembly has with grand strategy titles (very buggy unplayable ones at that), how is the team going to make a first-person survival horror title? I am usually a very cynical person and all signs point to the game being a disaster, but only time will tell.
"Alien: Isolation" will be available in late 2014 for PlayStation®4, Xbox One, PlayStation®3 system, Xbox 360 and Windows PC.