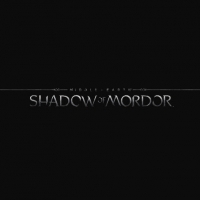 Hello and welcome back to the weekly news recap of all the biggest news in gaming. Let's start this off with some news from everyone's favourite developer, Naughty Dog.
A New Uncharted title announced
Fans of the long running Uncharted series werre happy to hear that a new game in the series is coming their way. This new trailer was released on Sony's official Blog and YouTube channel but not much is known about the story so far other then Nathan Drake is no where to be seen… oh and there is mysterious voice, filled with revenge, narrating the trailer.
The Last of Us: Left Behind Revealed
It wasn't just the future of Uncharted that got an update from Naughty Dog; the critically acclaimed 'The Last of Us' also got a shiny new teaser trailer for it's newest story driven DLC, "Left Behind". The trailer shows Ellie and Riley, a character that was introduced in the comic prequel series to the game, 'American Dream'. These comics told the backstory of Ellie and fans are certainly interested to see how Riley will play out in this DLC. The game will have you playing as Ellie instead of Joel which is a very drastic turn of events and will no doubt massively change the gameplay. It's just a coincidence that two Zombie games with beloved child characters both now have you controlling those characters…
Left Behind will be available in 2014
Super Mario Galaxy Level revealed for Super Smash Bros
Super Smash Bros Wii U/3DS have been giving us character reveals for the past few weeks but Nintendo has changed the format around a bit this week.
We got a few screen-shots of a level; Super Mario Galaxy. The map curves which is something we haven't seen much of in the past titles.We still don't know exactly how the level will work but its great to have a Mario Galaxy level and more varied types of stages is always a good thing.
Middle-earth: Shadow of Mordor announced 
 A suprise announcement came from Monolith Productions and Warner Bros. this week with the new Lord of the Rings title, Middle-earth:Shadow of Mordor.The game will be action orientated ,and will feature next gen graphics and new ways of story telling.This title is a little different then normal Lord of the Rings games,as it centers around a whole now character that fits around the major events of both the Hobbit and The Lord of the Rings.Players will be controlling a man by the name of Talion,who will be making his way through a less destroyed version of Mordor.
No release date has been revealed yet but the title will be releasing on PlayStation 4, Xbox One, PlayStation 3, Xbox 360 and PC
Nintendo updating the 3DS
This week at a Nintendo Direct some of the biggest stories centred around the 3DS. These updates include the introduction of the Wii U Miiverse to the 3DS, a new new combined balance for 3DS and Wii U shop and the implantation of YouTube to the device. All of these new features are definitely welcome and are rolling out in a December update to the device.
Free Update to FTL and iPad support
Fans of last years rogue-like strategy spaceship simulator, FTL, will be glad to hear that a free update will be coming our way in 2014.
The developers are calling it "FTL: The Advanced Addition", this free update will add a huge amount of content including mind control system, hacking system, new Sector and events, new weapons and effects, new systems, new drones, augments, enemy ships and more! A new guest writer, Chris Avellone(PlaneScape series) will be helping out on the new event scenarios and a new port will be coming to iPad which will include all the updates of the advanced edition.
Both will be coming in early 2014. For more info head on over to the site!
Dragon Age:Inquisition footage

 Footage of Dragon Age:Inquistion was captured by a YouTuber at Digi Expo in Finland last month but it has only been caught by the attention of the masses now. The footage shows off a pre-Alpha version of the game and shows the many new additions to the game. We see new dialogue systems, Keep battles, a revamped combat system including the return of the tacticle mode from DAO. The footage shows off the choices you can make in battle including the choices of what to defend in a attack which can change the games story drastically. This may be pre-Alpha footage but it's already looking very impressive.
Dragon Age:Origions is set for a Fall 2014 launch
Diablo 3 PS Vita  and PC controller support updates
Some Diablo 3 news was released this week,including the annoucement that The PS4 Version will indeed support PS Vita Remote Play. Fans have been wondering if this was to be the case for quite some time and this week we finally got a confirmation that Diablo 3 on PS4 will indeed have PS Vita Remote Play. The news came from the official Diablo Twitter account early in the week, this is the first time a Diablo game will be available for a handheld system.
In other Diablo 3 news, fans have been asking if the Diablo 3 PC version will be getting controller support since the PS3 version worked a lot better then the original base game but sadly Blizzard has no plans to add controller support for the PC version of the game. Eurogamer asked about the possibility of seeing controlller support but Senior level designer Matthew Berger turned down the possiblity.
 "The rhythm on PC is tactactactactactac – you're clicking the mouse, you're telling your character where to go," Berger said. "On console, the rhythm is very different. It flows more, because you're constantly repositioning your character with the thumbstick; you're really never stationary on console, whereas on PC you're a lot more stationary… When you're playing on the PC, you're not really looking at your character as much, you're kind of focusing on the cursor. Whereas on console it's the exact opposite, you're drawn in."
Rayman Legends jumps over to PS4 and Xbox One
The critically acclaimed Rayman Origins faired very well with fans and critics last September but in a recent press release, it turns out that the game did not live up to sales figures. Oddly enough though the title will be making it's way to PS4 and Xbox One in February 2014. This news came from Ubisoft CEO Yves Guillemot earlier in the week and he stressed the title will definitely be coming in 2014. With the rumours of a 3DS port back in September it seems that Ubisoft still wants to bring Rayman and the gang to different systems regardless of the poor sales.
New Super Mario 3D World shows off new additions and playable character
In a Nintendo Direct this week,a new trailer for Super Mario 3D World was shown off.This trailer is a little different then normal as it is a "Top Ten New things" list,and shows off some new gamplay and levels(Including a very clever Mario Kart level).Captian Toad Levels,Golden Express Level,Speed Run levels,Mystery Houses and a unlockable bonous game "Luigi Bros" were all shown off.Including all these new levels and unlockables,a new character was shown off,Rosalina from Mario Galaxy.
Super Mario 3D World will release on 29th of November
Release Roundup
With the Xbox One launch next Thursday this is might not the best time to release any title but we do have a few titles coming out – so lets have a look and see if any are worth your time.
The biggest exclusive this week belongs to PS3; Ratchet and Clank:Into to the Nexus. The last title in the future Ratchet and Clank Trilogy and the last big PS3 title… it's fitting that everyone's favorite Lombax and Robot are set to wave the system goodbye.
The other big release of the week has to be the expansion to last years strategy title, XCOM:Enemy Unknown, known as XCOM: Enemy Within. This releases as a expansion on PC but on Xbox 360/PS3 it must be bought as an updated full version of the game. The expansion adds new additions like Mechs, scenarios, missions, gene options, weapons and a new Human Force known as Exalt to fight. Reviews all seem very positive across the board, saying it adds loads of new toys that enchance the play of the game.
Other releases included Contrast and the Bridge. Contrast is a vaudeville inspired puzzle Platformer with an art style and soundtrack to die for, the game is releasing for PC this week but will also be available at the time of the PS4 release.
PixelJunk Shooter-Mac/PC- 11th November
SimCity:Cities of Tomorrow-Mac/PC-12th November 
World of Warplanes-PC-12th November
Ratchet & Clank:Into the Nexus-PS3-13th November
The Bridge-Xbox 360-13th November
Football Manager Handheld 2014-Android/iPad/iPhone-14th November
Oceanhorn-iPhone/iPad-14th November
Baldur's Gate 2: Enhanced Edition- PC/Mac-15th November
Contrast-PC-15th November
Deadfall Adventures-Xbox 360/PC-15th November
Wonderbook:Book of Potions-PS3-15th November
X Rebirth-PC-15th November
XCOM:Enemy Within-Xbox 360/PS3/PC-15th November