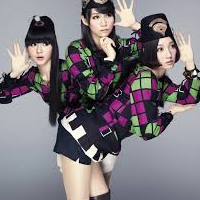 Another miserable Monday, another mishmash of music to ease the pain.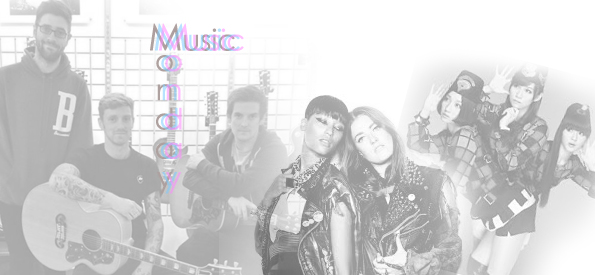 Only Rivals – Borders
Okay so this isn't exactly NEW but  just in case there's anyone out there who hasn't had a listen to this yet, here it is. If you were into pop punk at all in the last ten years you probably knew this Dublin four-piece under a different name (which we won't mention) and having relaunched themselves this year as Only Rivals, Borders is a raucous, relentless anthem for their generation. Distorted bass adds beef to an already chunky opening riff before Borders reveals its true colours; a powerful, emotive lament for lost youth screamed through walls of roaring guitars and powerhouse drumming. Whether you knew Only Rivals in their previous incarnation or not is irrelevant; this is the hungriest and most urgent they've ever sounded.
Perfume – Sweet Refrain
Time to play good news-bad news. Good news: the best thing ever to come out of Hiroshima, Perfume, are back with a new album and with that comes a new single. Bad news: they're teasing us and have only, as of yet, released a small preview. That said the preview should be enough to coax you into excitement. Musical wizard and all round complete mental bastard Yasutaka Nakata is back on production and while his current fascination with dubstep can definitely be heard grumbling beneath the surface, this is for the most part the unapologetic sugary-sweet synth pop Perfume have become famous for. As someone who still holds Dream Fighter up as the pinnacle of j-pop brilliance, I am excite.
Icona Pop – All Night
For a while there pop music was in danger of becoming lame again. We'd only JUST escaped the Vengaboys and arrived safe in the arms of Ke$ha and Gaga when shit like Swagger Jagger – and more recently that fucking fox song – came along to ruin things again. Thankfully Icona Pop showed up last year to fly the flag for pop proudly and their latest single All Night ticks every box required of such ambassadors. That vocal hook just BEGS to be screamed by crowds at nightclubs and venues all over the world and when that bass drops under their repeated calls of "We could do this all night!", I suspect many a crowd will happily oblige.