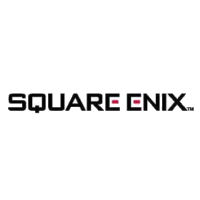 Square Enix have announced today that they are creating a new crowd funding campaign, well kind of. Games are put up and the more people rally behind a title, the publisher will be more likely to fund it, so in a way it is somewhat like Steam's Greenlight process except instead of allowing a game onto a store, Square Enix will fund it. Square will be using Indigogo as a means to facilitate "the collective", but to what means,we don't know.
"Collective is a curated platform that enables creators to post ideas, and gamers to judge whether those ideas should become reality or not. Every idea that's successful with the community is checked and helped by Square Enix, while a partnership with world-leading crowdfunding platform Indiegogo enables gamers to then back the ideas they love the most."
The last three games Square Enix published were Tomb Raider, Sleeping Dogs and Hitman: Absolution, all of which were considered commercial failures by the company. So this seems to be a way of changing the system up and hopefully getting the titles that will sell well for them. It is a little sad that Square hasn't say anything about their marketing strategies or the budgets for these titles but I suppose only time will tell if this works for the publisher.
For more on "The collective" you can visit the website, more news will be revealed on the topic at GDC in November.