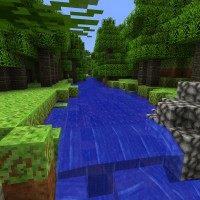 ANNOUNCED by developer, 4J studios on Twitter, Minecraft: Xbox 360 surpasses 8 million sales, up from the 7 million sold by the end of June. 
Meanwhile the disk-based version has been the U.K's highest selling game for three straight weeks and the U.S's third highest trailing behind Animal Crosing: New Leaf and The Last of Us.
In even MORE Minecraft news, tickets from $150 dollars for the third annual "Minecon" in Orlando, have sold out as fast as they became available.
The next instalment of the fan favourite Minecraft will be the open-ended Xbox One version of the game.
And on the subject of sales and selling some more news just in…
If you've ever read the "Mandatory Gaming" series you'll know that both Just Cause 2 and Deus Ex: Human Revolution are games we hold near and dear to our hearts! Even better! This weeks 'Deal of the Week' has them both slashed down to 800 MSP along with the Hitman: HD Pack and Hitman: Blood money, also, excellent games. For those who are looking for a game to play now is the time! Just Cause will give you 50+ hours of crazy fun!
Check out our Mandatory Gaming review of Just Cause 2 right here!