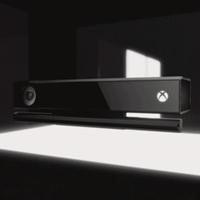 In addition to back-peddling on their always-online, and used games DRM policy. Microsoft have finally pulled the plug on the Kinect policy which states that Kinect must at all times be connected to the console to allow functionality. 
This leads to the question, could Microsoft bring out a Kinect- free version to rival Sony's PS4 price? For me, it seems like another announcement waiting to be released sometime this Autumn. 
The only features not available when the Kinect is not in use are, voice commands and user identification but it doesn't end there as MS are now looking at their controllers too!
In an interview with CVG, Xbox Accessories general manager Zulfi Alam said:
" The investments in redesigning a controller go into the hundreds of millions of dollars in tooling and R&D costs," Alam said. "Bearing in mind we started with something that people considered best-in-class, the pressure to do it right again was tremendous."
"Honestly, some of us felt like we were putting our career on the line," he added. "We were afraid we were going to burn through $100 million and come back with an under-developed controller."
Selling for roughly €50 outside of the bundles, fortunately the price comes with new features including: 
 New thumbstick shape and grip texture.
 Triggers with haptic feedback.
In addition, the Xbox One controller automatically knows who is playing when the controller is passed to a friend, thanks to the pad pairing with Kinect. Lastly, the battery pack is inside the controller's body, allowing players more room to hold the pad.
The current 360 controller is already being regarded by a number of sources as "the best controller of all time", lets hope Microsoft can improve on perfection!