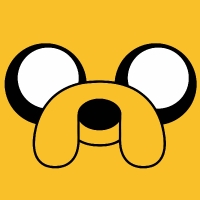 Namco Bandai have announced that fans of shows 'Adventure Time' and 'The Regular Show' have some games to look forward to in the Autumn. After their first journey in video game land, Finn and Jake off the success of 'Hey Ice King! Why'd you steal our Garbage!' will be returning in a brand spankin' new and most mathematical title, 'Explore the Dungeon because I don't know!' and they are not alone either as Mordecai and Rigby are joining in on their own title!
"Adventure Time: Explore the Dungeon Because I DON'T KNOW" will immerse players "…in a completely new storyline and adventure and featuring the voices of the show's most popular characters, fans will have to save the Candy Kingdom by exploring the mysteries surrounding a massive Secret Royal Dungeon deep below the Land of Ooo. Select from an assortment of fan-favorite characters from the show, including Finn, Jake, Marceline, Cinnamon Bun, and more, and team up with your friends in four-player co-operative multiplayer as the Adventure Time world comes to life.  Adventure Time has encountered a huge success in the US and is in the process to soar across the globe among fans of all ages. 
Making its first foray into the video game world, "Regular Show: Mordecai and Rigby In 8-Bit Land" brings the characters and humor from the Emmy® Award-winning animated comedy to Nintendo 3DS this autumn.  Regular Show is the Cartoon Network series starring best friends Mordecai and Rigby and their adventures as groundskeepers of the local park.  When Mordecai and Rigby get transported into some of their favorite video games they'll have to use their best skills and unique abilities to traverse the various challenges to escape and get back home in this 'eggscellent' journey.  Developed by WayForward, in close collaboration with show creator JG Quintel, Mordecai and Rigby prove that a day in the life of Regular Show is anything but."
Regular Show: Mordecai and Rigby in 8-Bit Land will be released on Nintendo 3DS.
Adventure Time: Explore the Dungeon Because I DON'T KNOW is coming to all platforms.