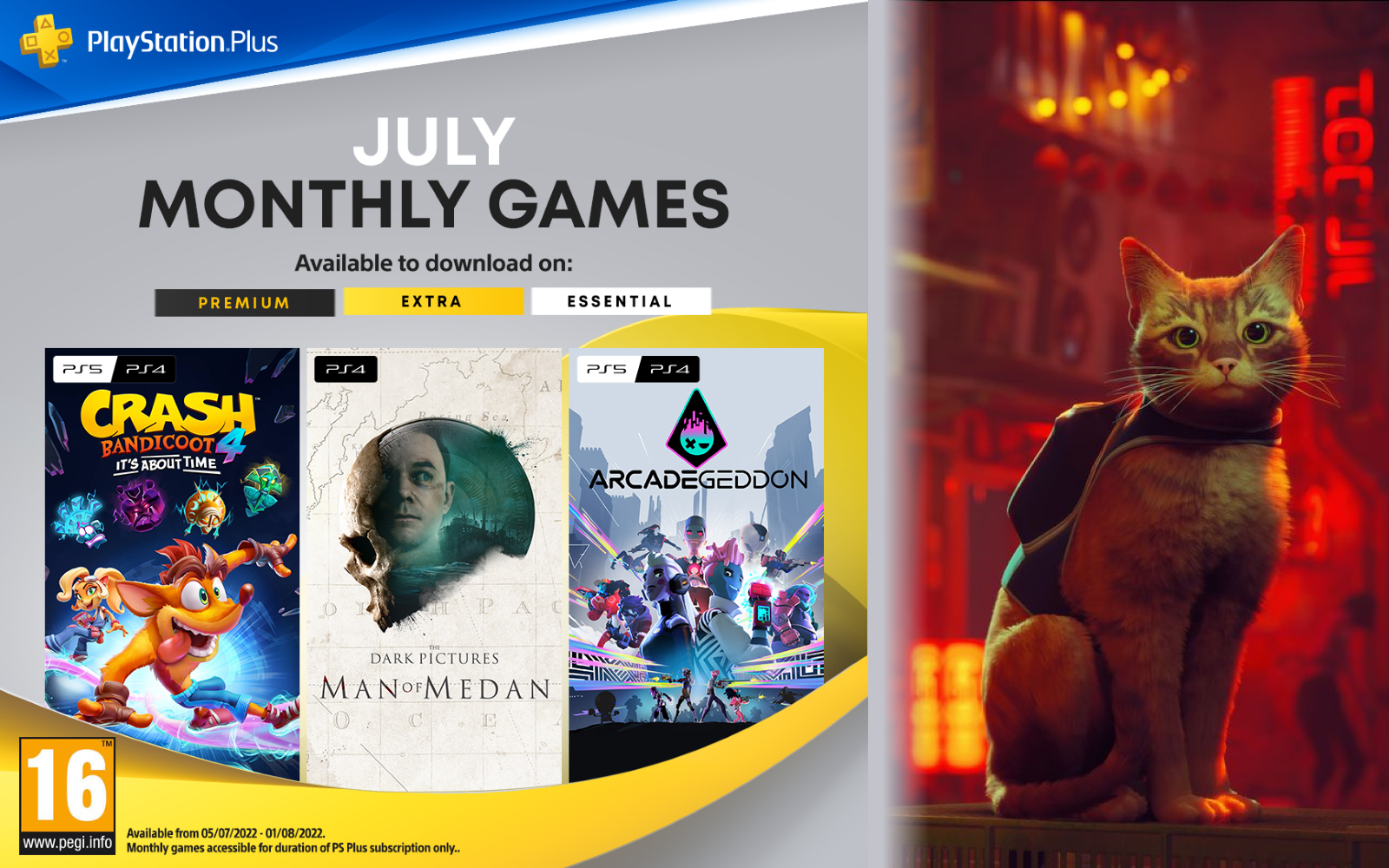 July's PS Plus Titles Out Today. Reminder Of An Extra Title Coming Soon
The new monthly titles coming to PS Plus subscribers, launch today. There are 3 games available to PS4 users, with 2 of these having a PS5 version. Subscribers to any PS Plus tier (Essential, Extra or Premium), can download these between July 5th and August 1st.   
Crash Bandicoot 4: It's About Time
The classic platforming icon returns. Crash can wield 4 powerful guardians of time and space, as you use your new abilities to save the multiverse. Bend gravity, alter time, dash, spin and bounce through a brand-new story for Crash. You will also play as Coco, Tawna, Dingodile, or Dr. Neo Cortex and battle bosses such as N. Gin, Louise, Nitrus Brio, and Nefarious Tropy.
Arcadegeddon
This new, ever-evolving co-op multiplayer shooter, offers a mix of PvE and PvP gameplay. You and up to 3 friends online can explore multiple biomes, compete in mini games, find hidden chests, and battle a crazy cast of enemies and bosses.
The Dark Pictures Anthology: Man of Medan
Coming from Supermassive Games, makers of Until Dawn, sees a new  branching, cinematic horror game. A group of friends are on a holiday at sea, but discover something sinister along the way.
Each of the main characters can live or die, as you make decisions and choose a path through the story. Play solo or with friends, via online or local play. Who will survive? 
PS Plus Extra & Premium Addition
Finally, with the new PlayStation Plus tiers available globally, we know there will be additional games coming to the Extra and Premium tiers in mid-July. 
While we don't know a full list of titles being added just yet, we do know Stray will be dropping on the service on July 19th! Subscribers to Extra and Premium will be able to play this brand-new title upon its launch.
Explore a cybercity, discover mysterious and find a way home. Check out some gameplay, which was shown at the recent State of Play stream.
What PS Plus titles will you be checking out this month?