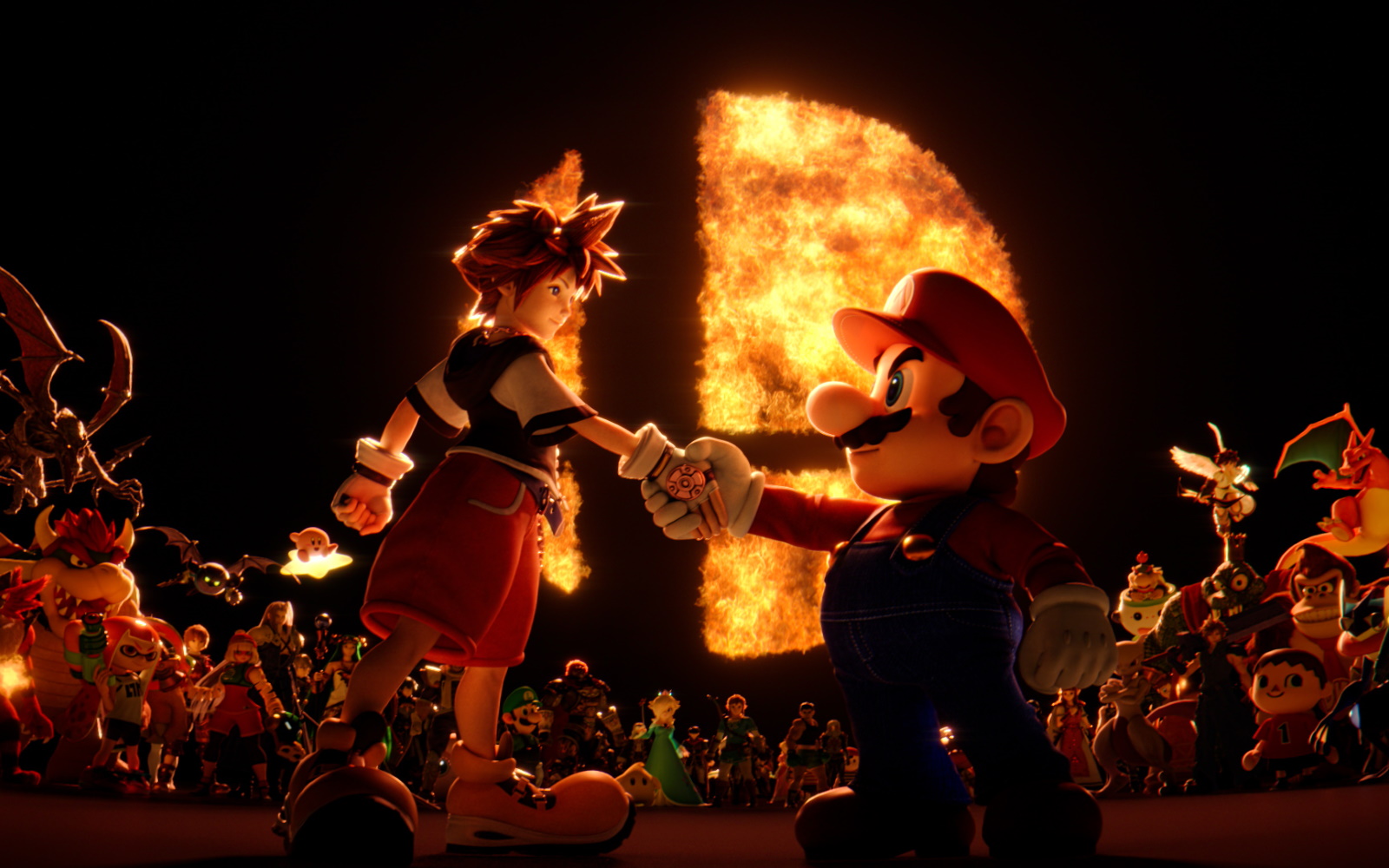 Sora Announced As Final Smash Character. Kingdom Hearts Titles Also Coming To Switch
First revealed in March 2018, Super Smash Bros. Ultimate has been beloved by fans. Bringing every fighter from previous iterations together in one game, Ultimate has also had a steady stream of new fighters join the roster. The final character announced for the title was revealed to be Sora from KINGDOM HEARTS. Here's the reveal trailer for Sora.
Nintendo Direct
Surprising many fans around the world, the Square Enix and Disney creation of Sora, got an in-depth playthrough from Smash designer Masahiro Sakurai. Showcasing moves, costumes and stages, Sakurai was grateful to his team and the IP holders for the dedicated work to make these collaborations and announcements possible.
Soon to be one of 86 total fighters, Sora will be part of the Challenger Pack 11 DLC and will be available from October 18th.
Challenger Pack 11
In addition to getting Sora with Challenger Pack 11, players will also receive nine music tracks from the KINGDOM HEARTS series. An additional music track, Dearly Beloved -Swing Version, will be added to this game for those who have played KINGDOM HEARTS Melody of Memory. A new Spirit Board starring characters from KINGDOM HEARTS like Riku, Kairi and Roxas will also be added. Additionally, new paid in-game costumes for the Mii Fighter, including Doom Slayer, Octoling Wig and Judd Hat, will be available to enjoy separately.
Kingdom Hearts Coming To Switch
Also announced during the Direct, the Kingdom Hearts series will come to the Nintendo Switch as cloud titles. The titles include KINGDOM HEARTS – HD 1.5 + 2.5 ReMIX – Cloud Version, KINGDOM HEARTS HD 2.8 Final Chapter Prologue Cloud Version and KINGDOM HEARTS III + Re Mind Cloud Version. More information about these games, including their release dates, will be announced later this year.
For more information about Super Smash Bros. Ultimate, visit the official site. You can purchase the upcoming DLC via the Nintendo store.