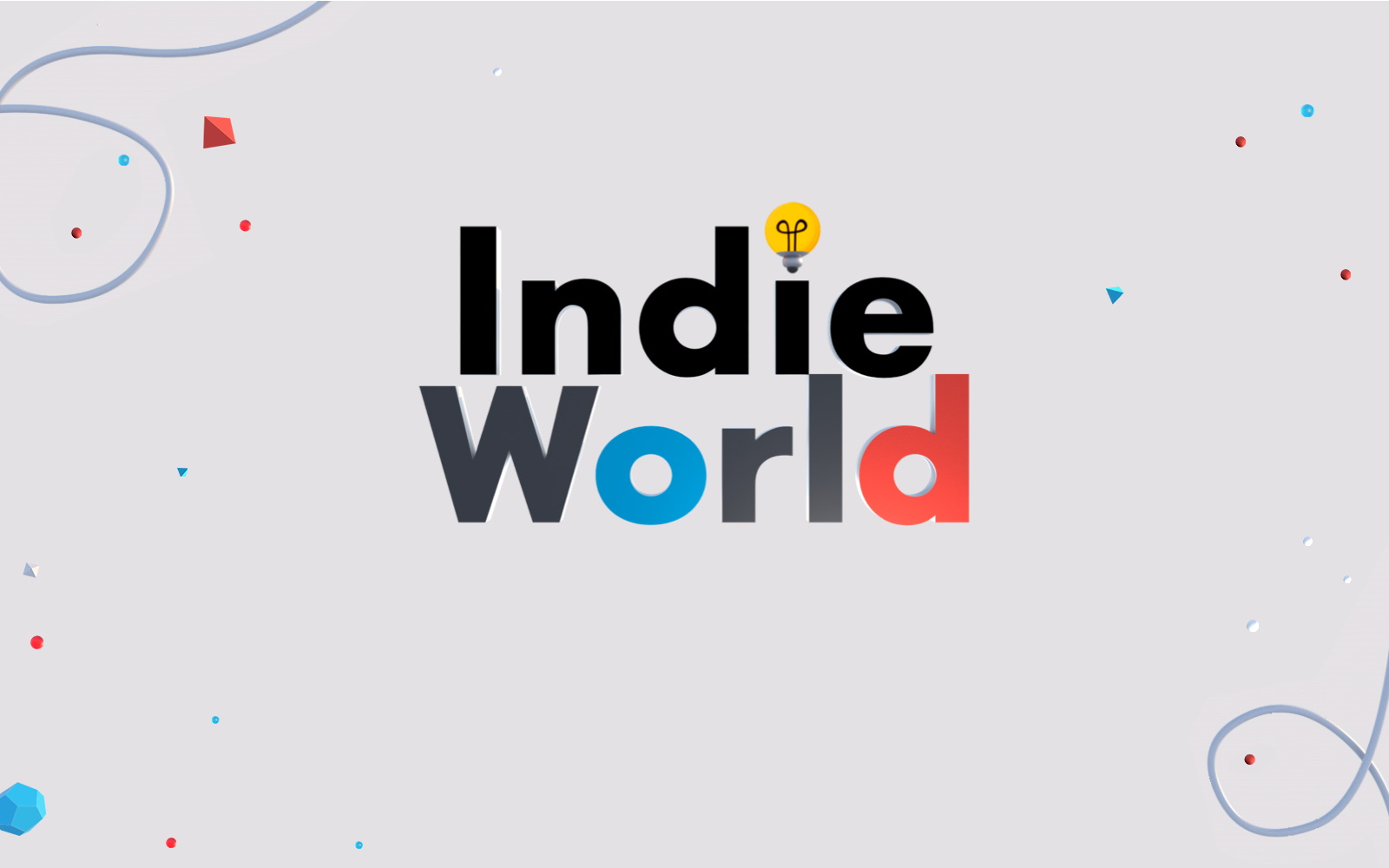 New Indie Titles Announced Plus Some Surprise Releases For Nintendo Switch
Nintendo have given some news on some awesome indie titles releasing for the Switch. Thanks to the latest Indie World Showcase, we have new release dates, release windows and even some brand new game drops. Check out the full list of games or watch the showcase in full below. 
Out Now
Axiom Verge 2
Empowered by the same microscopic machines that are gradually consuming her humanity, Indra must navigate a dangerous world that blurs the virtual and the real. Axiom Verge 2 is available now on Nintendo Switch, PS4, PS5 & PC!
Boyfriend Dungeon
In this dungeon crawling adventure, your weapons are more than hunks of steel… They're actual hunks! Date your weapons in Boyfriend Dungeon, available now on Nintendo Switch!
Curious Expedition 2
Strike out on a fantastical adventure that uses procedural storytelling to make every adventure unique in Curious Expedition 2, available now on Nintendo Switch!
Garden Story
Rebuild your community with the help of your sweet friends and traverse a vibrant island to combat invasive Rot in Garden Story, available now on Nintendo Switch as a timed console exclusive!
Necrobarista: Final Pour
Experience the story of a café where the dead are granted one last night to mingle with the living. It's currently available as a Switch console timed exclusive.
Slime Rancher: Plortable Edition
Grow crops, expand your ranch, and amass a great fortune in the business of slime ranching!
Coming Later In 2021
Eastward
Journey through a society on the brink of collapse and adventure into the unknown when Eastward launches for Nintendo Switch on September 16th.
Gang Beasts
The silly multiplayer party game with surly gelatinous characters and brutal slapstick fight sequences Gang Beasts is coming to Nintendo Switch this Autumn!
Hundred Days – Winemaking Simulator
Explore the craft of winemaking and turn an abandoned vineyard into a thriving winery when Hundred Days comes to Nintendo Switch this Winter!
ISLANDERS: Console Edition
Relax and create your ideal city on colorful islands with the minimalist city builder ISLANDERS: Console Edition.
Loop Hero
Fight back the Lich and wield an expanding deck of mystical cards to build your own world to traverse through when Loop Hero comes to Nintendo Switch this Winter!
Shovel Knight Pocket Dungeon
Dig in with your favorite heroes from the Shovel Knight universe when the action-packed puzzle adventure mashup Shovel Knight Pocket Dungeon drops onto Nintendo Switch this Winter!
Tetris Effect: Connected
Experience Tetris like you've never seen, heard, or felt before in the innovative Tetris Effect: Connected game. Play solo and take on your friends in online or local multiplayer! Coming to Switch October 8th.
TOEM
Unravel puzzles and help quirky characters with your camera when the hand-drawn adventure game TOEM comes to Nintendo Switch this Autumn.
2022 Releases
Astroneer
A science fiction adventure about interplanetary exploration and aerospace industry. It's coming to Switch in January 2022
Bomb Rush Cyberfunk
Start your own cypher and dance, paint, trick, face off with the cops and stake your claim to the extrusions and cavities of a sprawling metropolis in an alternate future set to the musical brainwaves of Hideki Naganuma. This will be a timed console exclusive and is set for a 2022 release.
FAR: Changing Tides
Set sail and discover the wonders of a flooded world rife with mystery when FAR: Changing Tides comes to Nintendo Switch, as well as PC, PlayStation and Xbox consoles, in early 2022!
Lumbear Jack
Grab your axe and save the environment by chopping and recycling every man-made thing in your path! Solve physics-based environmental puzzles to show the destructive Evil Works who's boss. Lumbear Jack will come to Switch and Steam in 2022.
Metal Slug Tactics
This new take on the classic title, will see players take on the world of Metal Slug in a tactical RPG setting. The title will release in 2022 for Nintendo Switch.
So there are all the games announced during August's Indie World Showcase. What titles have peaked your interest?