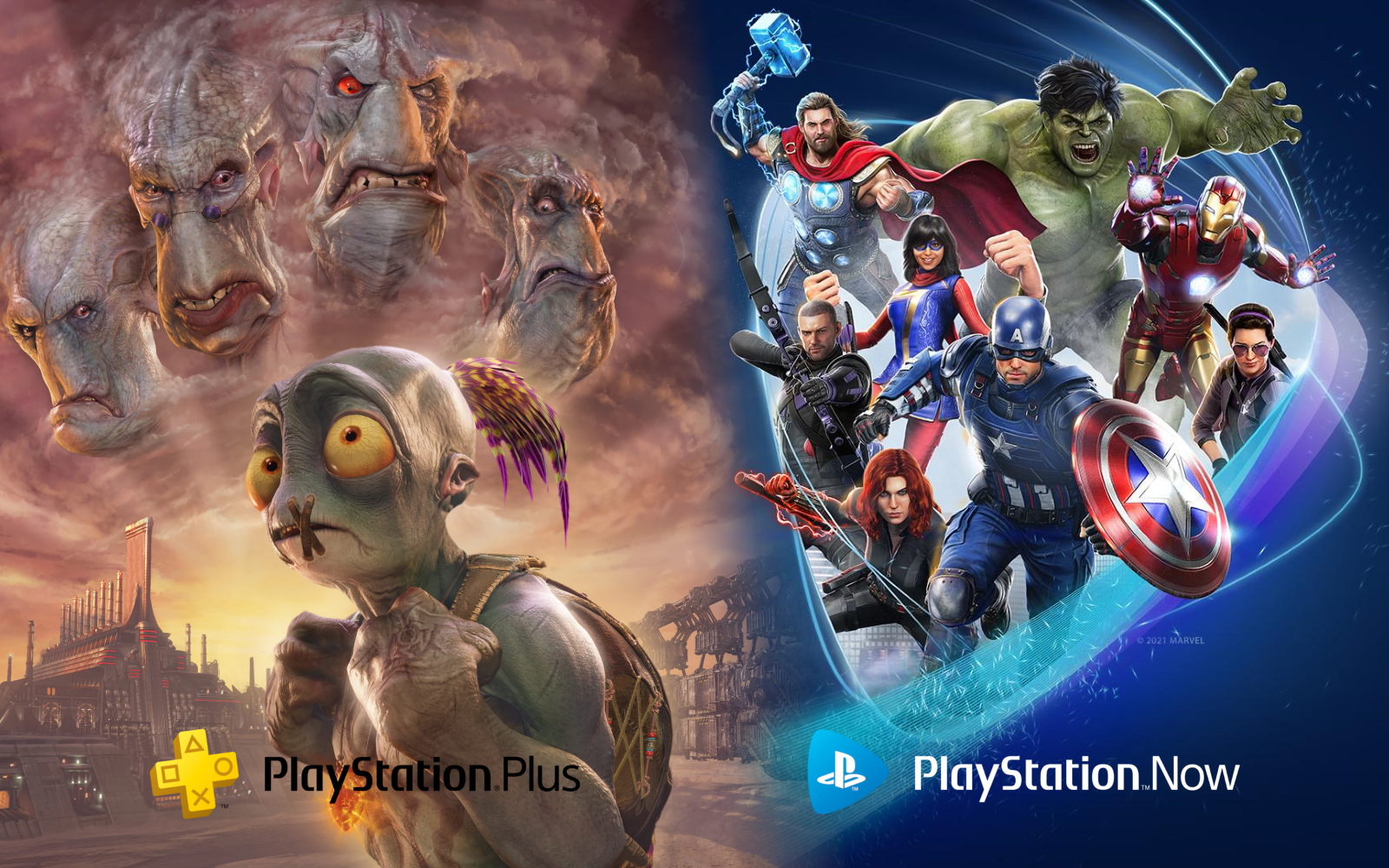 Here are April's PS Plus And PS Now Additions
A new month, means new titles for both PlayStation Plus and PlayStation Now subscribers. PS Plus games are available from April 6th to May 3rd. Check out what's coming this month below. 
PS Plus
Oddworld: Soulstrorm
The long-awaited Oddworld sequel has finally released, as it comes to PS4, PS5 and Epic Games Store on April 6th. This adventure title sees you, Abe, out to save the lives of your fellow Mudockins. Avoid traps, enemies and deadly platformering sections, in order to reach the end of each location.
Oddworld: Soulstorm is free on PS5, for PS Plus subscribers.
Days Gone
You play as Deacon St. John, surviving in Oregon after a post-apocalyptic event has happened. After losing his wife Sarah, Deacon now survives with friend Boozer as bounty hunters. You'll scavenge, craft and upgrade your skills in order to take on both human and zombie-like creatures, known as Freakers. Explore a wide open world on your trusty bike, while discovering the dark secrets behind the origin of the Freakers. Be prepared to battle a moving swarm of deadly Freakers, by using melee weapons, guns and a range of traps, while using the environment to your advantage.
Zombie Army 4: Dead War
In this alternate history Zombie Army sequel, take on abominable occult enemies, use epic weapons and play a harrowing new campaign for 1-4 players. This 1940's Europe has you fight to save humankind from undead Armageddon.
PS Now
PlayStation Now is a streaming and downloadable service, that allows players to play over 700 titles. With PS4, PS3 and PS2 titles available, you can play these titles via your PS5, PS4 or PC. This month, there are three titles being added to PS Now in April. Become a hero in the Marvel universe, gun your way through the chaotic world of Pandora or test your survival skills against Mother Nature. 
Marvel's Avengers
The once heroic Avengers are shunned by the world, after an attack on San Francisco happens, frames the Avengers. A young Kamala Khan must reassemble the Avengers to stop AIM.
The game will be available from April 6th to July 5th 2021.
Borderlands 3
This sequel to the popular looter shooter, has you explore Pandora in search of  hidden vaults, packed with hidden treasure. In your way are deadly creatures and even deadlier people. Become a Vault Hunter, grab your weapons and prepare for a journey of mayhem.
The title will be available from Tuesday April 6th until Wednesday September 29th 2021.
The Long Dark
Survive in harsh environments, brought one of the toughest adversaries – Mother Nature. Explore a frozen landscape, hunt, scavenge and survive.
While PS Plus has been adding some high-quality games as of late, PS Now is beginning to also add some good additions. Have you tried PS Now yet? If not, why not try a week long trial.