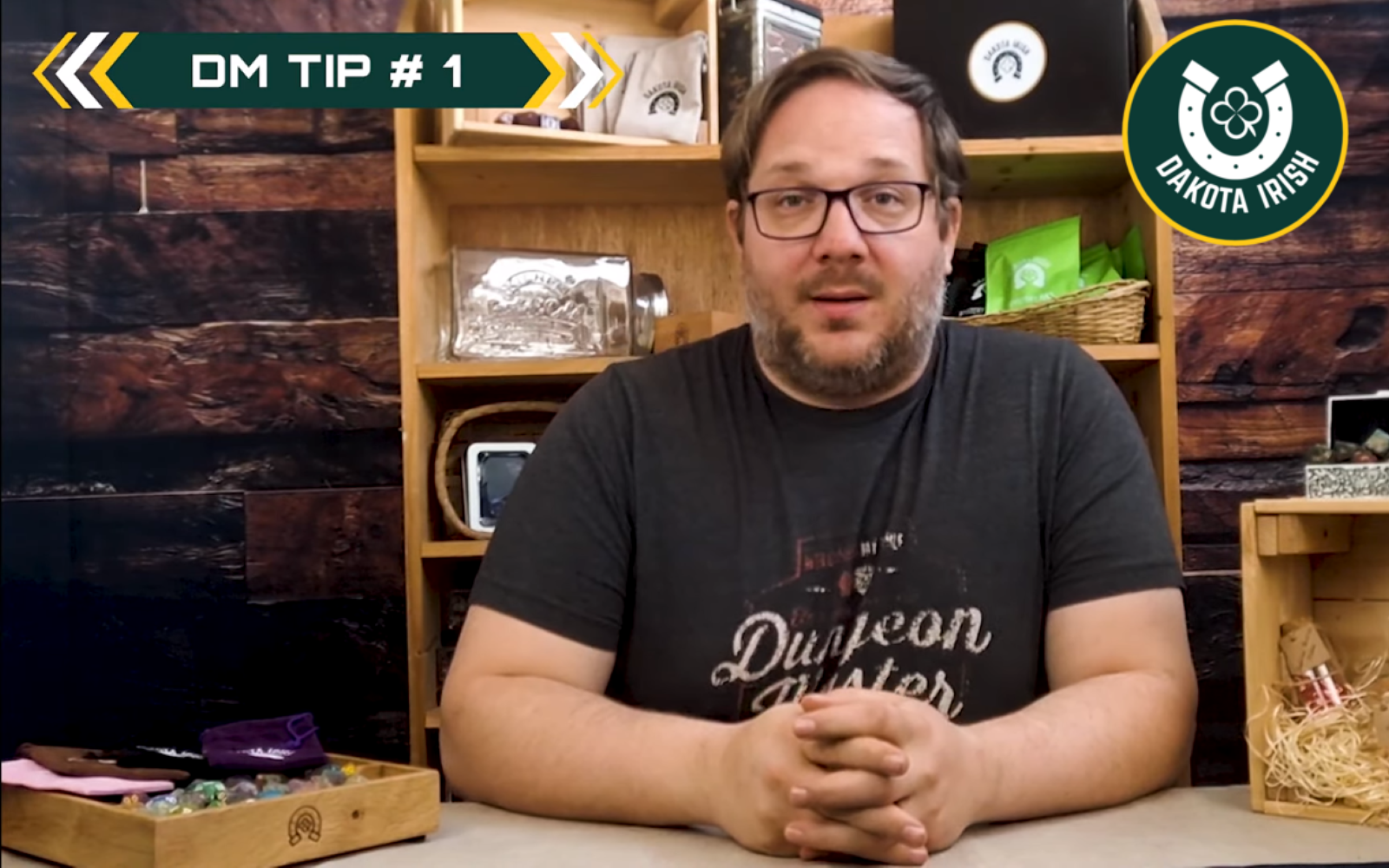 Dakota Irish Launch New Video Series
Luke McIntosh, founder of Dakota Irish, has started a new video series. It will be a weekly upload, covering all things D&D, TTRPGs and even Dokota Irish products. This series will also grow and include some fan requests or questions, as well as tips for starting your own adventures.
If you don't know Dakota Irish, they are an Irish based company, who make high-quality dice trays, towers, vaults, custom made dice and TTRPG gaming accessories. They ship all over the world and you can learn more on their website.
Below, we have the announcement video, as well as the first episode in the new series. We'll add new videos each week, as they become available.
Announcement
Episode 1 – Dungeon Master Tip #1
Luke looks at the importance of a session 0. It sets the tone of your adventure, while defining the roles of players, their history and create the rules or expectations of the world, that will hold the adventure. 
For more, you can visit Dakota Irish on their website or follow them on their social feeds – Facebook, Instagram, TikTok, Twitter.
Be sure to check back each week for more hints, tips and chats about TTRPGs. We'll also have a Q&A with Luke coming up, so keep it on The-Arcade.ie.