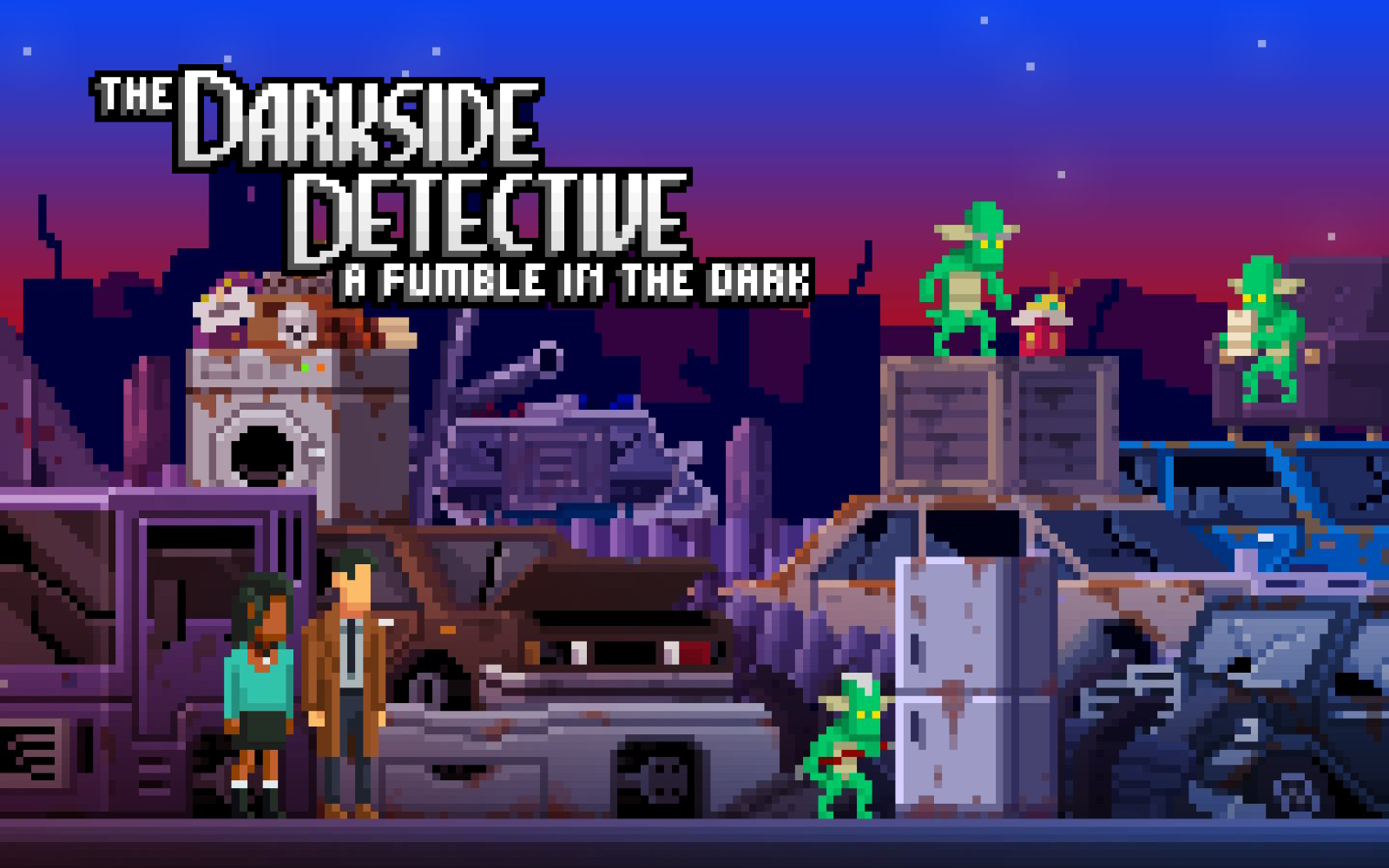 The Darkside Detective Sequel Releases in April
The long-awaited follow-up to The Darkside Detective is releasing on April 15th 2021. Titled The Darkside Detective: A Fumble in the Dark, it's see you return to Twin Lakes – America's 34th most haunted city. You'll play as Detective McQueen, as he puzzles his way through six chilling cases, risking life and pixelated limb to solve the macabre mysteries that plague this poor town. 
The Darkeside Detective: A Fumble in the Dark, will launch on PC, PS4 & PS5, Nintendo Switch, Stadia, Xbox One & Xbox Series X|S. Here's the release date trailer.
The Original Now On New Platforms
Originally launching on PC, Mac and Linux on July 27th 2017, the original Darkside Detective game came to the Switch on February 8th 2018. It had a surprise launch on PlayStation, Xbox and Stadia on April 8th 2021, as it is now playable on PS4, PS5, Xbox One, Xbox Series X|S & Stadia.
So you can now get caught up with the previous cases of Detective McQueen and his sidekick Officer Dooley.
We also have a chance to win 1 of 5 codes for the original The Darkside Detective, on a platform of your choice (PlayStation, Xbox, Switch, PC). Entries close on April 12th 2021 at 11.59pm. Enter through the link below.
Win A Digital Copy Of The Darkside Detective