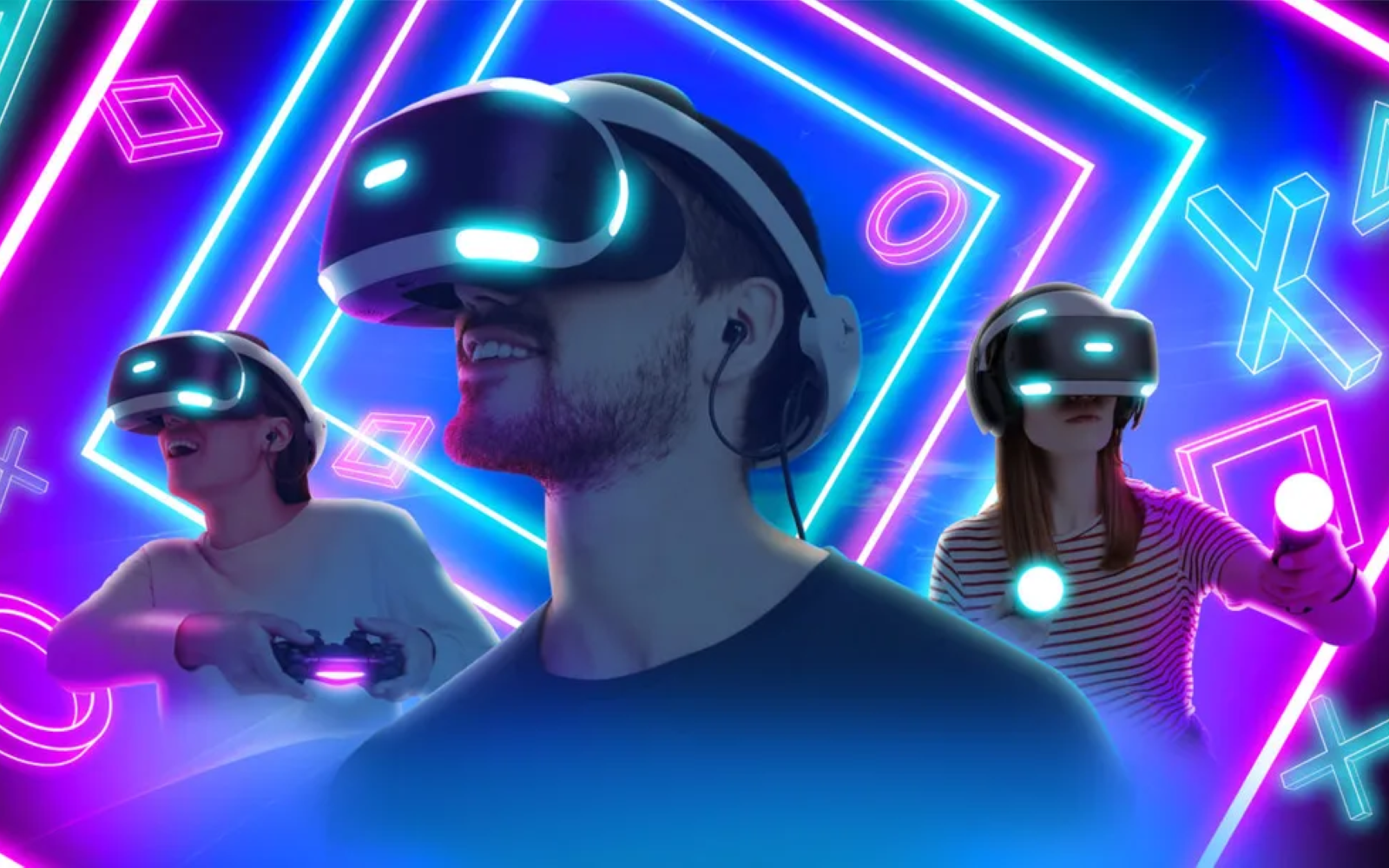 Here Are 6 New Games Coming To PS VR This Year. Plus News On The Next Generation Of PS VR
With well over 5 million units sold, PS VR is one of the most popular ways to experience VR. It also currently has over 600 games in its library. From small interactive experiences, third party games and first party support, there is some great titles available for PS VR.
Last week, PlayStation revealed 6 new titles that are coming in 2021. Here is a list of what to look forward to.
DOOM 3: VR Edition
Bethesda announced DOOM 3: VR Edition will be coming to PS VR on March 29th. Experience the horrors of a UAC facility on Mars, filled with demonic monsters and dangerous creatures. The game will include DOOM 3, as well as the expansions Resurrection of Evil and The Lost Mission. A number of new features are also included, with peaking mechanics, motion tracked gun & flashlight and 180-degree quick-turn, so you can take on whatever enemy awaits you.
DOOM 3: VR Edition can be played on PlayStation 4 and is backwards compatible on PlayStation 5. It is compatible with the Aim controller and is available from March 29th.
After the Fall
After the Fall is a VR co-op action FPS, that will pit you and your friends against a post-apocalyptic VR world in a raging fight for survival. It will have full cross-platform multiplayer support.
Team-up with friends and take on undead creatures known as snowbreed. These are terrifying, ferocious monsters that move around in hordes. Set in an alternative 1980's, feel like an action movie star, with a mix of conventional weapons and some crazy additions, inspired by the 1980's themselves.
The title has a Summer 2021 launch window. There is a gameplay trailer set to release in the next couple of weeks. 
Fracked
Fracked is a adrenaline fueled, made-for-VR action adventure is coming this summer! Using your PS VR and Move controllers, Fracked combines fast paced, 1:1 run and cover gunplay with exhilarating free running, skiing and climbing that has never been seen before on VR.
You'll have the ability to move in the world how you want, with the option to flank your enemies, take cover and move in a 360-degree motion. Aim, load and fire weapons with tactile inputs, use motion to ski and use free movement to get through the world.
For more on the title, check out the PS Blog article from Steve Watt, Creative Director, nDreams Ltd. It will arrive on PS VR this SUmmer.
I Expect You To Die 2: The Spy And The Liar
In I Expect You To Die 2 is an espionage inspired title, that will see the player use their elite spy skills to retrieve vital intelligence for the Agency. Solve puzzles, avoid traps and try your very best not to die mid mission. The quirky title has some tongue-in-cheek moments and feels like a spoof spy thriller.
The game will release sometime in 2021. Expect more news soon.
Song in the Smoke
Song in the Smoke, from 17-BIT, is a survival coming to PS VR in 2021. Explore a world, finding items to help you to survive your days. Build a camp to provide a safety site. Be hunted by deadly creatures or become the hunter, as you can hide, track and take on these predators. Craft items to defends yourself, such as clubs or bows. Find and consume food to sustain your health. Learn to make fire, to help you cook and to illuminate the darkness of the night.
Your choices will determine your chances of survival, as you work your way through the mysterious world. You may even find some friendly people to guide you on your journey.
Song of the Smoke is set to release sometime in 2021. For more on the title, check out the in-dept article from game producer Rich McCormick, on the PS Blog.
Zenith
Zenith is a VR MMO that marries a colorful open world with adrenaline pumping action adventure gameplay. Explore a lush world, filled with hand-crafted environments. Climb the the heights of the world to find secrets and new ares. Glide across locations and see this fantasy inspired world, that oozes in lore
Combat sees you use a number of maneuvers, such as parrying, dodging and attacking. You will have to master your combat skills to take on the worlds enemies.
Zenith is an MMORPG and will also feature loads of party content, including epic world bosses, public events, and dungeons. Particularly challenging content will require careful coordination and will see you create a guild to complete the more difficult challenges.
News On The Next Generation PS VR
While Sony have seen some decent sales numbers for the current PS VR, news on the future of PS VR was recently announced. In a PS blog post, Hideaki Nishino, Senior Vice President, Platform Planning & Management, discussed that the next iteration of the virtual reality platform is currently in development. It won't release in 2021, but he revealed that the new unit: 
….enhances everything from resolution and field of view to tracking and input. It will connect to PS5 with a single cord to simplify setup and improve ease-of-use, while enabling a high-fidelity visual experience. 
It was also confirmed, that the development community are working on new titles for the system. 
So what PS VR game are you looking forward to most? If you haven't played PS VR yet, are you looking at picking one up or will you wait until the next generation of PS VR?