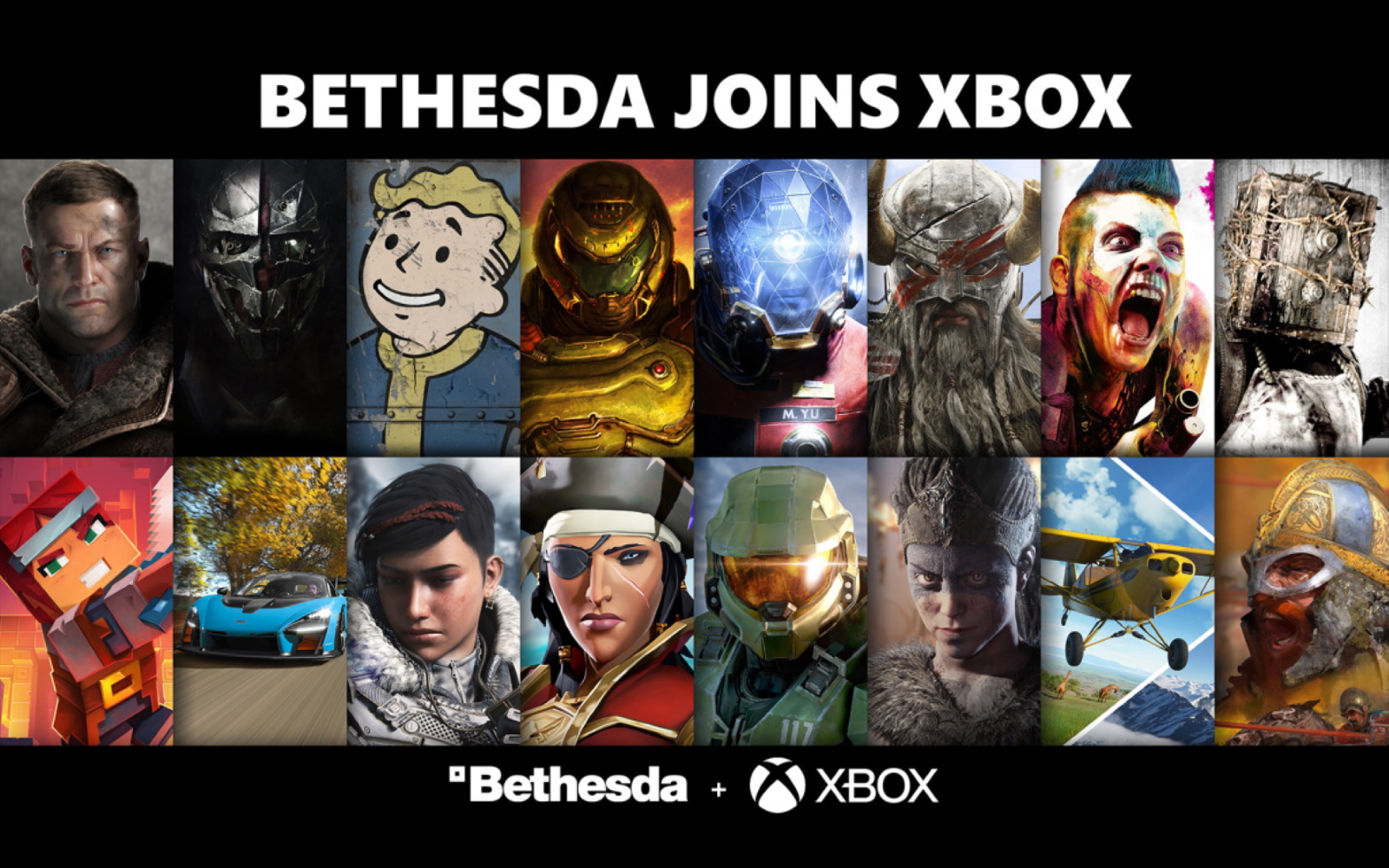 Bethesda Officially Joins Xbox
Initially announced on September 21st 2020, Microsoft revealed their intentions to purchase ZeniMax Media for $7.5 billion. ZeniMax were the parent company of Bethesda Softworks and had the like of Bethesda Game Studios, id Software & Arkane Studios and brands like Fallout, DOOM, Dishonored and the upcoming DEATHLOOP, are under their umbrella.
March 9, 2021
On March 9th 2021, the purchase of ZeniMax by Microsoft was officially confirmed. It came days after the merger was approved by the like of the EU commission and the SEC (U.S. Securities and Exchange Commission), which did not see any major issue to the common market. This will bring eight studios to Xbox, including 
Here's to the next journey only now getting started.

Today we have officially joined the @Xbox family.https://t.co/bee08Px13K pic.twitter.com/FUepkINYbo

— Bethesda (@bethesda) March 9, 2021
While no exact news on how Bethesda published titles will release going forward, both companies reiterated the importance of Bethesda doing what they do best, make games. Pete Hines, SVP of PR & Marketing for Bethesda, stated in a blog post:
. . .the expectation is that Bethesda Softworks and our studios will continue as we have in the past, just with more support and resources than we've ever had before. 
Phil Spencer, Head of Xbox, mentioned in his own Xbox Wire post:
With the addition of the Bethesda creative teams, gamers should know that Xbox consoles, PC, and Game Pass will be the best place to experience new Bethesda games, including some new titles in the future that will be exclusive to Xbox and PC players.
Tribute To The Former ZeniMax Founder
Both Hines and Spencer also paid tribute to Robert A. Altman, founder of ZeniMax Media, who sadly passed away on February 3rd 2021. Hines stated:
 I will be forever grateful for his efforts to find the perfect place for ZeniMax, Bethesda, and our studios and employees to continue their excellent work going forward.
While Spencer said:
I will miss the opportunity to work directly with him on the future of our combined teams but I know that his spirit will live on in the shared work we do and motivate us to make this partnership all he envisioned. 
More Titles Coming To Game Pass
It was announced, that Xbox are bringing additional Bethesda games into Xbox Game Pass later this week. Keep an eye out for more news soon.
Expect some more announcements in the coming weeks for the short term plan for Bethesda, as well as further news for the likes of Starfield, Elder Scrolls VI and Indiana Jones and even more future titles, at an E3 style showcase in the Summer.
So what are you thoughts on this big news? What would you like to see next from Bethesda?