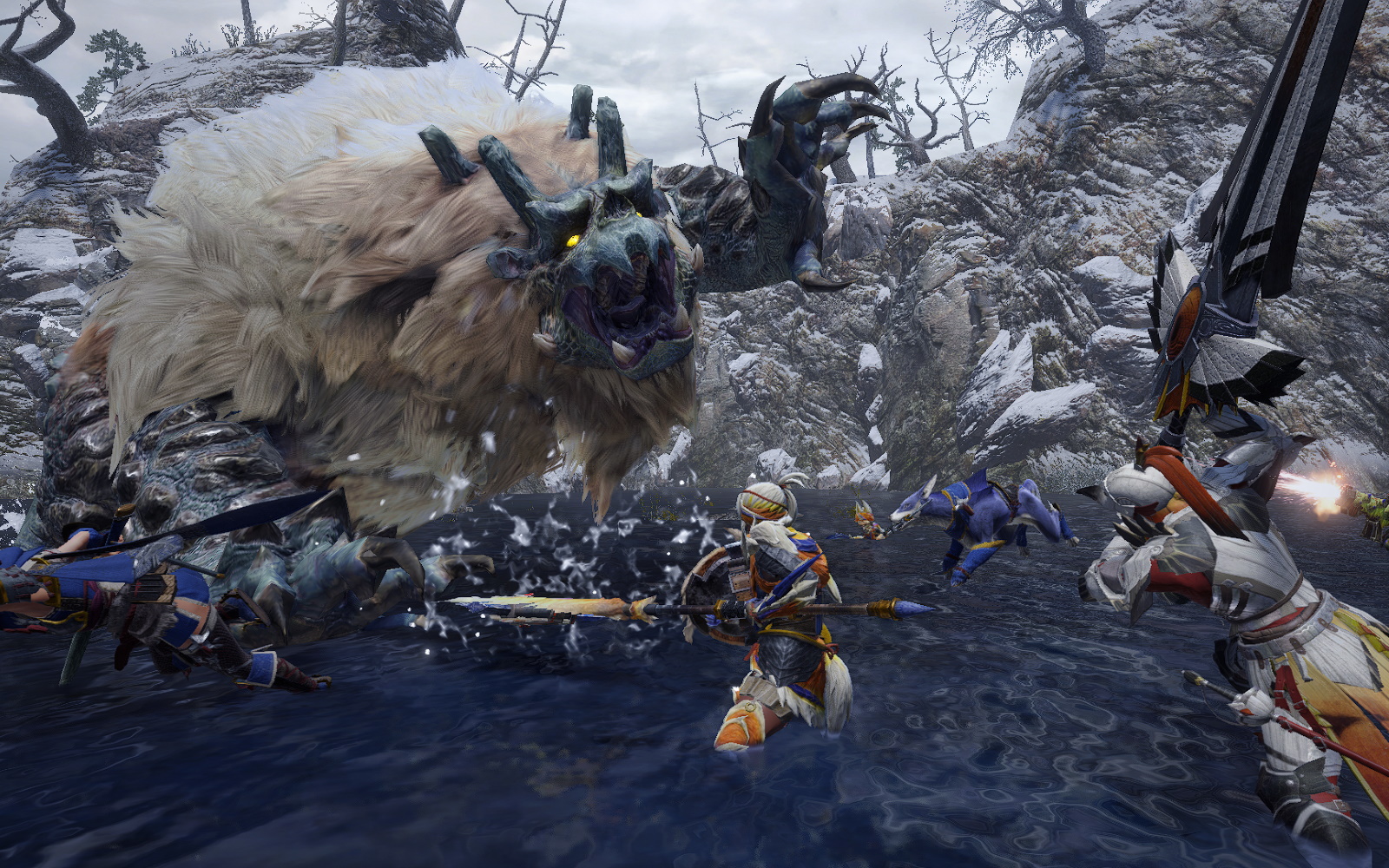 Demo For Monster Hunter Rise Now Available For Switch
Nintendo and Capcom held a Monster Hunter Rise Digital have released a new trailer, which includes a new gameplay mechanic. Wyvern Riding will allow you to mount and ride monsters. Better yet, you can get a taste of the title, as there is now a demo available to play.
The demo provides players with numerous hunting options, including offline solo and (up to 4 player) offline local and online multiplayer gameplay using all 14 weapon types. The following modes and quests are available in the free demo:
Training – Learn the basics of monster hunting, including an introduction to the new Wirebug mechanic and Palamute

riding

. Solo play only.

Wyvern

Riding

– Enter an arena to experience

Wyvern

Riding

, a new feature that allows hunters to

ride

and guide monsters for a period of time. Solo play only.
Beginner Quest: Great Izuchi – Ideal for first time players or hunters who need a refresher course. Solo play, local multiplayer and online multiplayer.
Intermediate Quest: Mizutsune – A fierce challenge for experienced players only. Solo play, local multiplayer and online multiplayer.
New Monster
There will be plenty of classic monsters returning, including Lagombi, Khezu, Great Baggi, Barioth, Mizutsune, and Tigrex. More new and returning monsters will be revealed in the months ahead.
Joining the game, is the brand new icy Goss Harag is an entirely new monster that will make its debut in Monster Hunter Rise. This fanged beast will send a chill down hunters' spines, as he roams through snowy fields in search of new prey and attacks using blades of ice. Only the bravest hunters should attempt taking on this beast.
You can get more information from the recent Monster Hunter Digital Event below.
The Monster Hunter Rise demo will be available until January 31st, while the full game will release March 26th. It will be exclusive to Nintendo Switch.