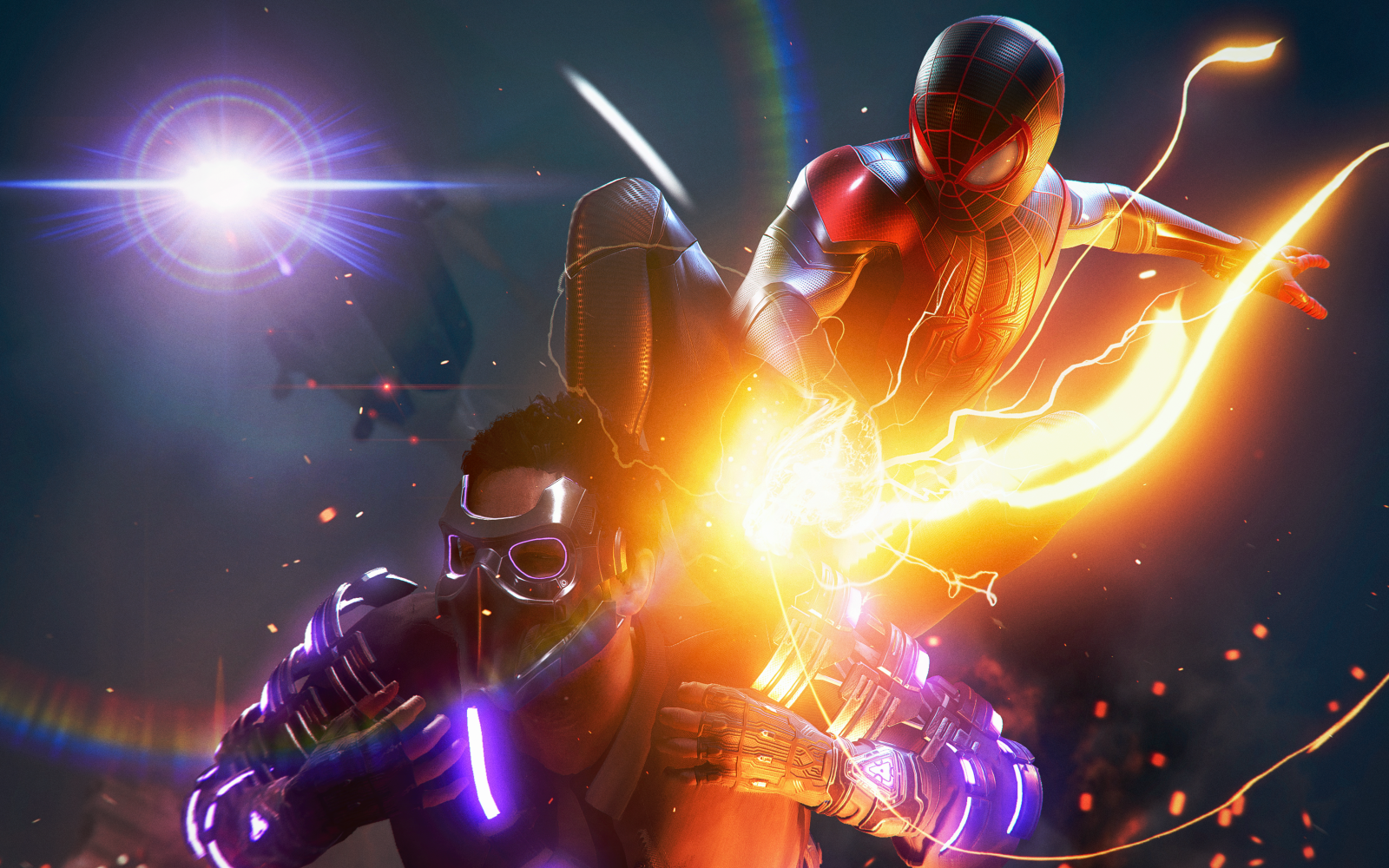 PS5 Gameplay Revealed For Marvel's Spider-Man: Miles Morales. Launch Date Revealed
Marvel's Spider-Man: Miles Morales is the follow-up to Insomniac Games PS4 Marvel's Spider-Man. Players will be stepping into the world of Miles Morales, a second Spider-Man living in New York. The game also got a release date at the recent PS5 Showcase and is coming to PlayStation 5 upon launch from November 12th 2020 (November 19th globally).
Friends with Peter Parker, Miles discovered his superhero powers during the events of the last title and he began training with Parker. This leads into the events of this new PS5 title, as it's set around one year later.
The demo opens in a snowy New York. Miles traverses a vibrant neighbourhood. All is not well though, as there has been tension between the energy corporation Roxxon and a high-tech, criminal gang, known as the Underground. The Underground is lead by the dangerously talented Tinkerer, who develops a number of weapons, equipment and devices for this criminal gang.
Gamplay shows Miles get in-between this conflict and depicts a stunningly visual world thanks to the power of PlayStation 5. With 4K visuals, ray-traced reflections and ambient shadows, improved lighting, more pedestrians and vehicles stretching further into the distance, there will be a performance mode allowing a butter smooth 60fps. Watch the action below.
Screenshots
Some big news announced post-showcase, revealed that you will be able to play Marvel's Spider-Man: Mile Morales on your PS4. Not getting a PlayStation 5 upon launch? Not to worry, you can get the PS4 version and enjoy the game alongside everyone else at launch. While it doesn't have the enhancements made possible by the console in the PS5 version, the game still looks beautiful on PS4 and PS4 Pro, and you can rest easy that when you do make the jump to PS5, you will be able to upgrade your game for free, to the new platform.
Finally, new players to Insomniac's franchise, can purchase Marvel's Spider-Man: Miles Morales Ultimate Edition, which will include a remastered version of the PS4's Spider-Man, alongside the Miles Morales' story arc. Both the standard and Ultimate Edition will launch both physically and digitally on the PlayStation Store for $69.99 on launch day (from November 12th).