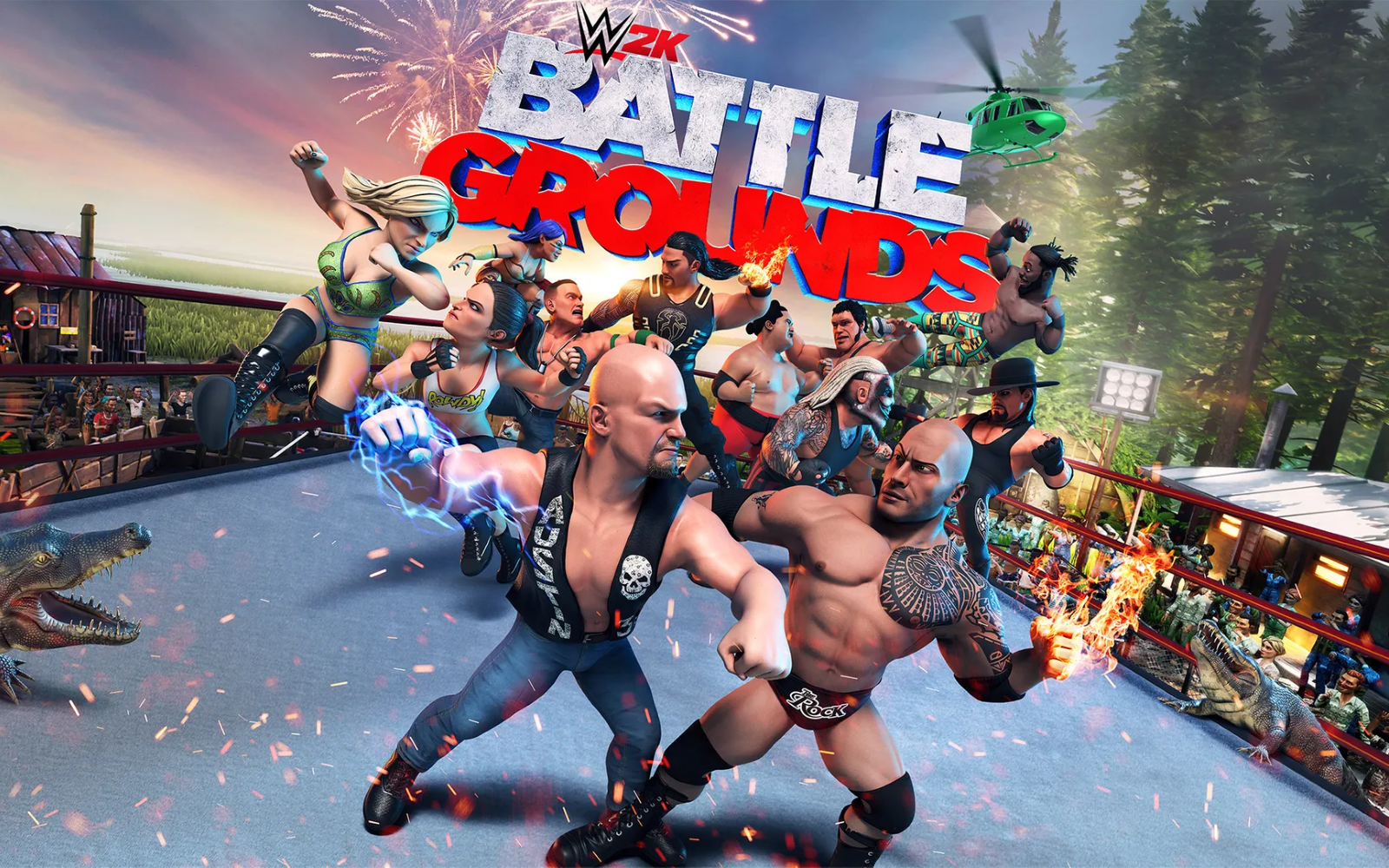 WWE 2K Battlegrounds Slams Into The Ring September 18th
It's almost time to hit the ring in a new bombastic, over the top, in-your-face, arcade action wrestler, as some of the top WWE Superstars & Legends battle it out in WWE 2K Battlegrounds. Set in an array of outlandish environments, use a multitude of power moves & special abilities to dominate your rival.
You will have the ability to make your own character and arenas, with customisable parts to create or edit original characters and arenas. There will be a number of modes to compete in too, including Steel Cage, Royal Rumble, Fatal Four Way and the all-new Battlegrounds Challenge!
Roster
Here is the current confirmed list of wrestlers that will appear in the game.
Andre the Giant
Asuka
Becky Lynch
Big Show
Braun Strowman
Charlotte Flair
Daniel Bryan
Drew McIntyre
Edge
John Cena
Kalisto
Kofi Kingston
Mankind
Randy Orton
Roman Reigns
Ronda Rousey
Samoa Joe
Sasha Banks
Sgt. Slaughter
Shawn Michaels
Stone Cold Steve Austin
The Fiend
The Rock
The Undertaker
Yokozuna
Screenshots
WWE 2K Battlegrounds will release on PlayStation 4, Xbox One, PC via Steam, Nintendo Switch and Google Stadia on September 18th.