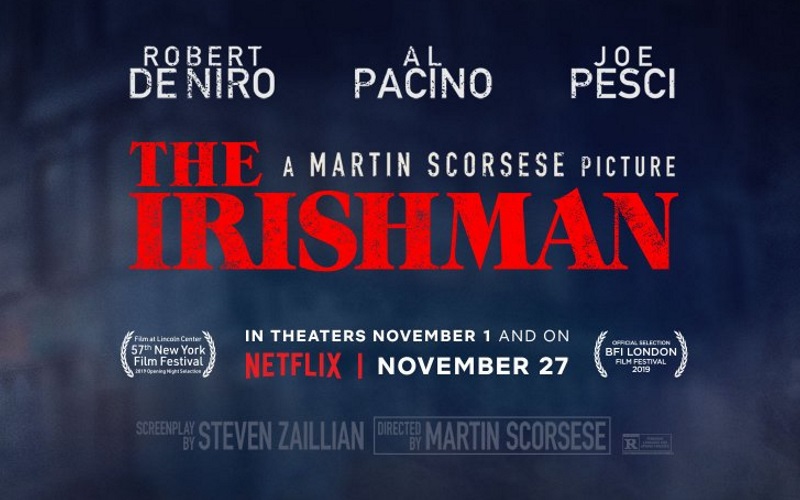 The Irishman Gets New Trailer And Release Info
The Irishman is the highly anticipated release directed by Martin Scorsese and will star Al Pacino, Robert De Niro and Joe Pesci. The story follows Frank 'The Irishman' Sheeran (De Niro), a mob hitman and World War II vet who develops his skills during his service in Italy. He reflects on the events that defined his career as a hitman, now he is an older man. A particular story follows the disappearance of labor leader Jimmy Hoffa (Pacino), his longtime friend, and his involvement with (Pesci's) Bufalino crime family.
The film is releasing in select theaters across the US and the world from November 1st. It will come globally to the streaming site Netflix on November 27th. Already garnering acclaim, this film has a hefty 209 minute runtime, that's three hours and twenty nine minutes for those counting. Written by Steven Zaillian, who has scripts for Schindler's List, Gangs of New York and Moneyball under his belt, has penned the script, so expect another epic tale to be told.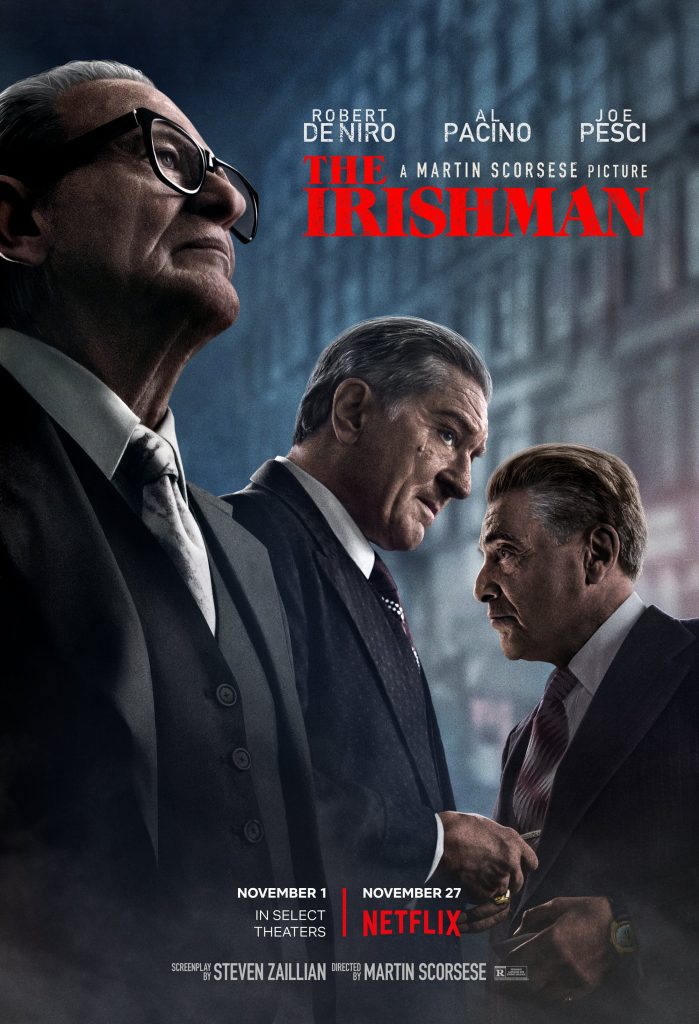 All the elements are there, so find out if The Irishman is another future classic when it releases worldwide on November 27th on Netflix.