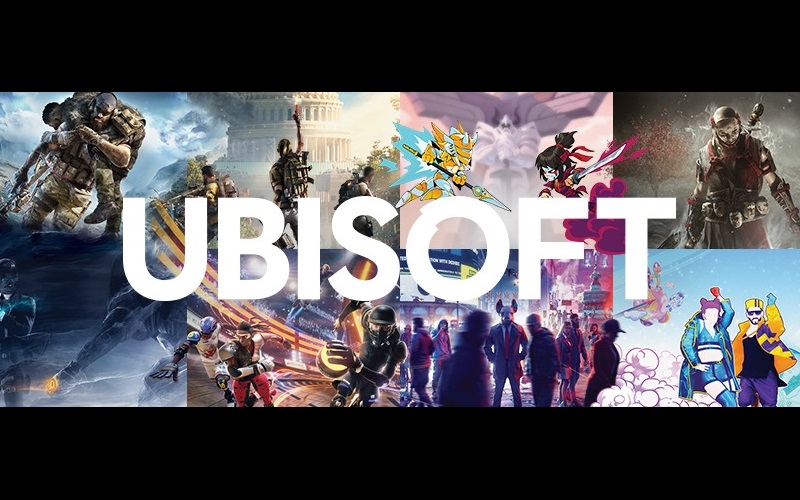 We Look At All Things Ubisoft And Their E3 Press Conference
Ubisoft had already let us know about some of their upcoming titles that would be shown at this year's E3. These included the knowledge of Watch Dogs: Legion and Ghost Recon Breakpoint. But were any surprises in store for us gamers too? Let's check out Ubisost's announcements.
Watch Dogs: Legion
Watch Dog: Legion is set in a near future, London is facing its downfall: people are being oppressed by an all-seeing surveillance state, a corrupt private military corporation controls the streets, and a powerful crime syndicate is preying on the most vulnerable. In Watch Dogs: Legion, the player's mission is to build a resistance to fight back against the emergence of an authoritarian regime.
Rainbow Six Siege
In Operation Phantom Sight, players will meet two new Operators, in Nøkk & Warden. Owners of the Year 4 Pass can play with the new Operators right now, while the rest of the players will be able to unlock these Operators starting June 18th using Renown or R6 Credits. Additional seasonal new content, including the Kafe Dostoyevsky map rework, is available for free to all players.
Brawlhalla
The Adventure Time crew of Jake & Finn invade the free-to-play fighting game Brawlhalla. Available right now.
Ghost Recon Breakpoint
We get a short trailer for Breakpoint. We also get sign up info for the beta, which you can play September 5th. The game will release October 4th for PC, Xbox One and PlayStation 4.
Elite Squad
Tom Clancy's Elite Squad is a new top down, action RPG mobile game. It will be a dynamic 5-vs-5 game, complete with a thrilling campaign mode, a player-versus-player mode, and a guild-versus-guild mode. Characters from The Division, Rainbow Six, Ghost Recon, and Splinter Cell franchises will feature.
Just Dance 2020
Wouldn't be a Ubisoft conference without Just Dance. Of course the latest addition was showcased. Here is just some of the song list. Just Dance 2020 will release on Wii, Nintendo Switch, PlayStation 4, Xbox One & Google Stadia on November 5th.
Rainbow Six Quarantine
Tom Clancy's Rainbow Six Quarantine is a three-player, squad-based, co-op FPS set several years in the future of the Rainbow Six universe.
The Rainbow operators will face off against a totally new breed of mutated alien parasite. Infecting human hosts and their surroundings, this new enemy is more lethal and challenging than ever before.
Prepare to launch into tense, chaotic and totally unpredictable missions as you and your squad risk everything, every time you step into Quarantine.
The Division
Some Division came in the form of a free weekend announcement from June 13-16th for The Division 2. Also we got the surprise reveal that The Division is being adapted into a film and will star Jessica Chastain and Jake Gyllenhaal. The film is being directed by John Wick and Deadpool 2 director, David Leitch and will be coming to Netflix!
UPLAY+
A subscription service for PC users is coming for Ubisoft games. For €14.99 a month, you get access to over 100+ games, all DLC and classic Ubisoft titles. It's beginning on September 3rd 2019.
Roller Champions
A new game called Roller Champions was announced. It is a free-to-play, skill-based, team PvP sports game – the next "must-play" competitive online experience. As a Roller Champion, you compete in a team of three against three. The rules are simple: take the ball, make a lap while maintaining team-possession, and score. You can go for more points by completing additional laps before attempting a goal. After each game, you gain fans, unlock sponsors, customize your character, and ultimately unlock impressive fan celebrations. Coming to PC. an be trialed now until June 14th.
Gods & Monsters
Gods & Monsters is an open world action adventure game full of epic battles and quests. Roam freely in a beautiful fantasy world, and use extraordinary abilities against mythological monsters who aren't your only foes. Tricky trials, treacherous dungeons, and heroic feats await. The journey will be as challenging and rewarding as the final destination, and you will emerge as the hero you are meant to become.
So what did you think of Ubisoft's lineup? With no showing of a rumoured Splinter Cell and a break from Assassin's Creed for a year, how those the new titles float your boat? Let us know in the comments.