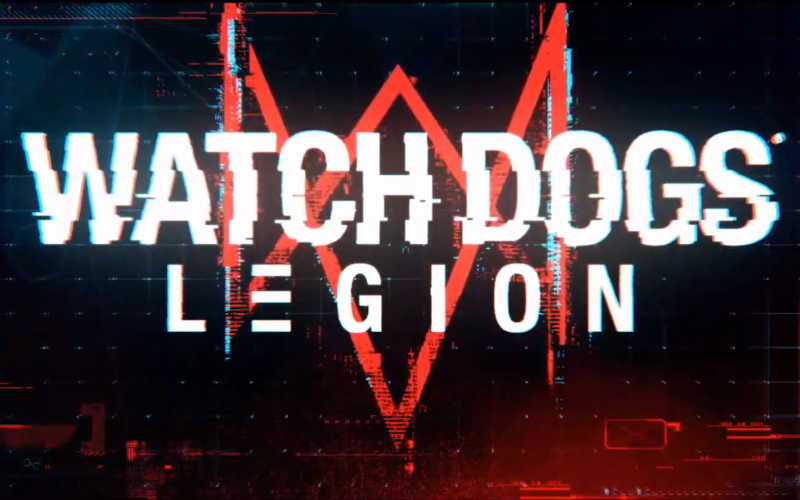 Watch Dogs: Legion Details Revealed At E3
Watch Dog: Legion is set in a near future, London is facing its downfall: people are being oppressed by an all-seeing surveillance state, a corrupt private military corporation controls the streets, and a powerful crime syndicate is preying on the most vulnerable. In Watch Dogs: Legion, the player's mission is to build a resistance to fight back against the emergence of an authoritarian regime.
You build your resistance by recruiting anyone and by playing as anyone. That's right, the entire population of London are potential recruits and the city's technology will be at your fingertips to hack, infiltrate, and fight your way through.
Here is a hefty gameplay demo, where you are tracking down, protecting and eventually recruiting Jimmy. It showed that if a member of your team gets killed, they are gone from your team. Because in Watch Dogs: Legion, you get to build your resistance from anyone you meet as you hack, infiltrate, and fight to take back a near-future London that is facing its downfall.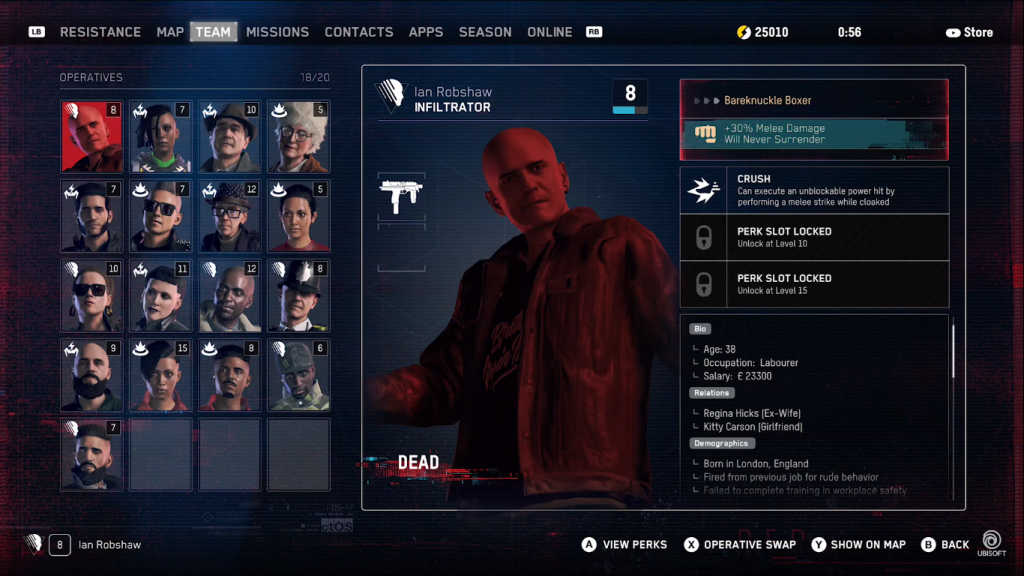 There will be a unique team online mode, where you team up with friends in four-player co-op, while sharing their progression between single-player and online.
Finally, Ubisoft announced the Gold, Ultimate and Collector's Editions for Watch Dogs: Legion:
Gold Edition includes the base game and the Season Pass.
Ultimate Edition includes Gold Edition and Ultimate digital content, including four weeks' VIP Status to earn experience and currency faster.
Collector's Edition includes the Ultimate Edition plus the LED "Ded Coronet" Mask Replica, an exclusive Steelbook, a set of three stickers and a double-sided propaganda poster, all inspired by the game's universe, and instant access to the mask in-game. The Collector's Edition is exclusive to the Ubisoft Store.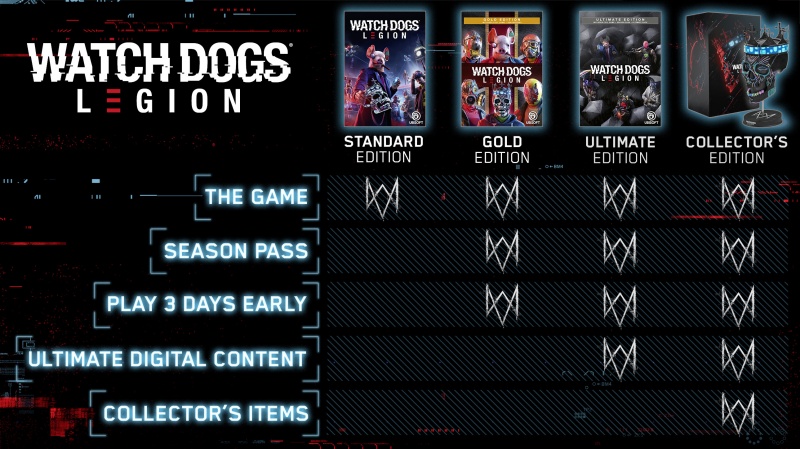 Watch Dogs: Legion will release March 6th 2020 on PS4, Xbox One, PC and Stadia